This time of year, memories of growing up come to mind ––  visits to Santa, annual parades, the one Christmas when we actually had snow on the ground. Unlike Ralphie from the movie, A Christmas Story, I can't recall anything I had to have. Thinking back, one of my fondest seasonal recollections is of the homemade Christmas ornaments my mother, sister and I created.
Suzanne and I worked on the lovely but less complex ornaments. Equal lengths of ribbon (and sometimes ric-rac) were glued to colored or clear glass ornaments. We also cut out doilies that had been sprayed silver or gold and glued them to red, silver, gold and blue glass ball ornaments.  A few rhinestones and beads were also added. Who knew that this personal touch to our family's holiday décor would be appreciated year after year?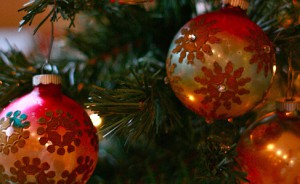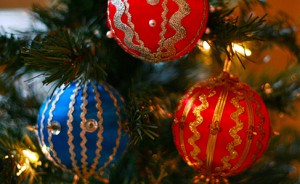 So amazingly beautiful were the ornaments our mother made. Using straight pins, she elegantly adorned satin balls with braid, trim, ric-rac, sequins, beads and faux pearls. A few were also embellished with doilies. To us, our ornaments were the most wonderful decorations on the tree. In the years that followed, no matter how much tinsel there was, my eyes would quickly find the work of our hands.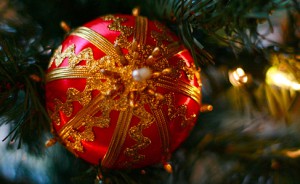 Somewhere along the line, how I looked at those ornaments and felt about them changed. I became a "grown up." When the decorations were pulled out and the box with those ornaments was opened up – for just a moment, it was like reliving the innocence and pure excitement of that 9 year old girl during the Christmas season. The world wasn't complicated. Santa Claus still existed. And within her world, there was peace on earth.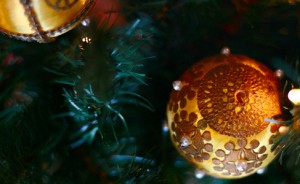 It's not too late to make some home made Christmas ornaments. What a great family activity for Christmas weekend 2011…and  a memory forever.
Liz Hughes is the Publisher of NC Design Online, an online resource guide that presents an elegant view of notable designers, craftsmen, other home professionals and retailers to the discerning buyer.