Here Comes Peter Candy-tail
We all know the bunny that debuts every Easter as Peter Cottontail, but let's face it—in recent years, this holiday has become all about the candy. As the mother of two children under 6, it's becoming harder to keep the "Easter" in Easter. And it's made nearly impossible as retailers begin stocking their shelves with pastel-colored candy as early as February 15th.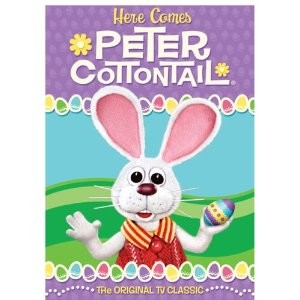 Thinking back to my childhood, the highlight of my Easter (after a new Easter dress and shoes) was a big (hollow) chocolate bunny. The boxed bunny sat in my basket atop a bed of green plastic grass and was surrounded by a few Reese's® peanut butter eggs and some jelly beans. While marvelous to me then, it's a basket that would be considered simple by today's standards.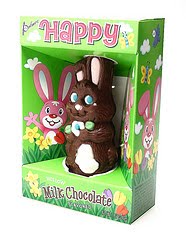 Since then, the Easter candy market has exploded at every level. From Snickers® to Butterfinger®, all the popular chocolate bars are now available in egg shapes. While Lindt and Godiva offer upscale choices in colorfully wrapped bunny and duck shapes.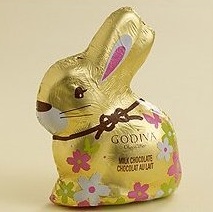 Meanwhile, Easter baskets have become larger and more elaborate. In stores and catalogs, there's an endless selection—ranging from monogrammed, fabric-lined woven baskets to plastic ones shaped like basketballs and TV characters. The question then becomes: How do you fill a basket this big? Preferably with things other than candy…
For inspiration, I turn (as I often do) to Pinterest. If you haven't looked there recently, check out my Easter board—it's a good place for Easter inspiration of all kinds.  And don't miss my Hooker Furniture Favorites too.  And while you're at it, check out Hooker Furniture's Pinterest board on April 2013 Inspirations.
My solution is that I've begun filling my kids' Easter baskets with more than just candy. Yes, I include some chocolate and sweets—even more than my basket held. But I feel better filling the rest of the space with books, beach towels, cute socks and little toys. It's less sugar for them and more sanity for me. This year I also got excited to see tiny boxes of yogurt-covered  raisins from Sun-Maid and mini Goldfish® packs—both  next to the candy in the Easter candy aisle. These are definitely going to be included, and I offer a special thank-you to those manufacturers for providing a few more reasonable choices. Speaking of more healthy food choices—here's one that's not only a bit healthier, but also very fun and colorful—a rainbow gelatin egg. Here's the recipe to make these delightful eggs.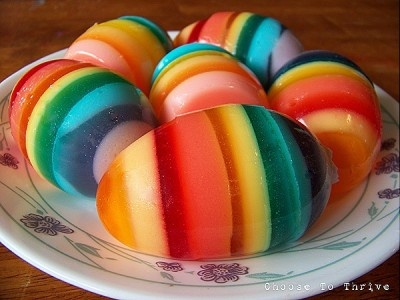 And lastly, while I love to recreate my favorite childhood memories for my kids, I'll be skipping the sugared diorama eggs. I clearly remember the torture of being given one of these colorful, sparkly, elaborately decorated eggs each year—and told not to eat it. Whose idea was that tradition anyway?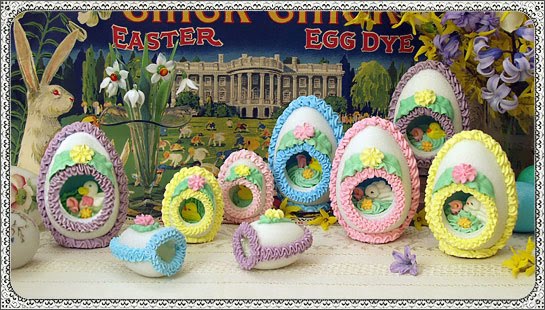 When Easter Sunday dawns at our house this year, I hope my kids experience the same wonder and joy that I did for this important holiday. And I hope they don't sneak and eat all their candy at once.