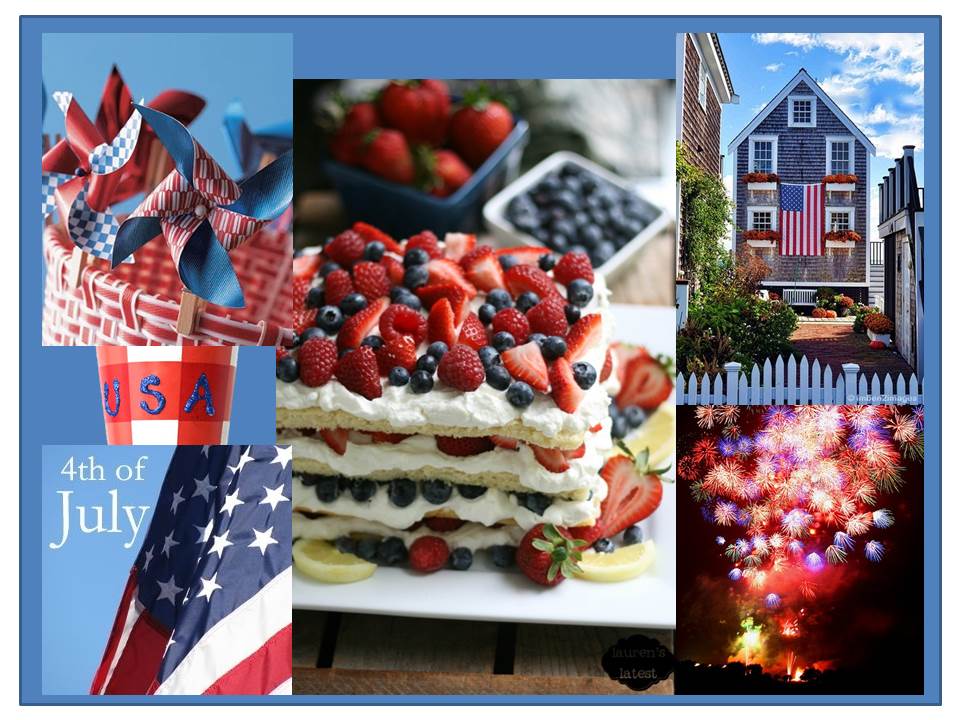 Independence Day is a beautiful holiday. Some of that beauty is captured in the collage of images above. It's a day for Americans to celebrate something precious and never to be taken for granted– our independence and freedom. This 4th of July, exercise your freedom to decorate your home the way you love with a bit of red, white, and blue flair.
Hooker Furniture features sturdy, long-lasting American designed pieces. They add the perfect accent to any all-American home.
To add some patriotic colors to your home, place Hooker Furniture's red credenza in your front entrance hallway to welcome guests into your home.
For a bit of blue brilliance, try the Mélange Regatta blue bombe chest.
You can't have patriotic colors without white! Add some cheery white to your dining room with pieces from Hooker Furniture's new Chic Coterie collection. The Chic Coterie white display cabinets and white Windsor chairs give just the right punch of white.
Sam Moore Furniture is known for its American-made well-crafted custom upholstery. There is nothing more American than knowing that your upholstered furniture was crafted by hand in the heart of Virginia. You can read more about Sam Moore's American story here. So let those patriotic colors of Sam Moore shine in the heart of your home!
The red carved wood trim on the creamy white upholstered seat of the Keltie chair by Sam Moore is quite the charmer. Place it near an end table in a living room for a patriotic seating arrangement.
For a bit of relaxed white in the family room, try the stunning Winona sofa by Sam Moore.
What is more American than a fun animal print? Add some cobalt blue and patriotism to your home with the exotic Cadence chair by Sam Moore that features a Navy blue zebra print.
When I think of an American or patriotic home, my mind automatically pictures a home with beautiful leather furniture. Leather is the ultimate upholstery, and what is more patriotic that American-made leather furniture made right in North Carolina by the same family for over 30 years? Bradington-Young features some of the softest leather furniture you can find on the market. And to know that your leather was hand crafted in America guarantees a sense of pride in our country as well as confidence in knowing you own a top-notch product. So let your pride shine with the beautiful leathers of Bradington-Young!
The Athena sofa by Bradington-Young features cream-colored leather and an elegant nail head trim. This beauty is both stylish and comfortable—perfect for any American home.
Have a big family or entertain guests often? A sectional red leather sofa may be the perfect addition to your home. The regal red leather of the Landry sectional sofa by Bradington-Young is both American and practical; perfect for hanging out as a family or inviting friends over!
An all-American home can't have red and white leather without the blue! The Taraval stationary chair from Bradington-Young features blue leather, nail head trim, and mahogany legs for a clean look. This chair is perfect for a conversation seating area in the home.
No matter how you choose to decorate your American home, do it with pride and the freedom to choose the styles you love. Let your independence shine through the furniture of your choosing!