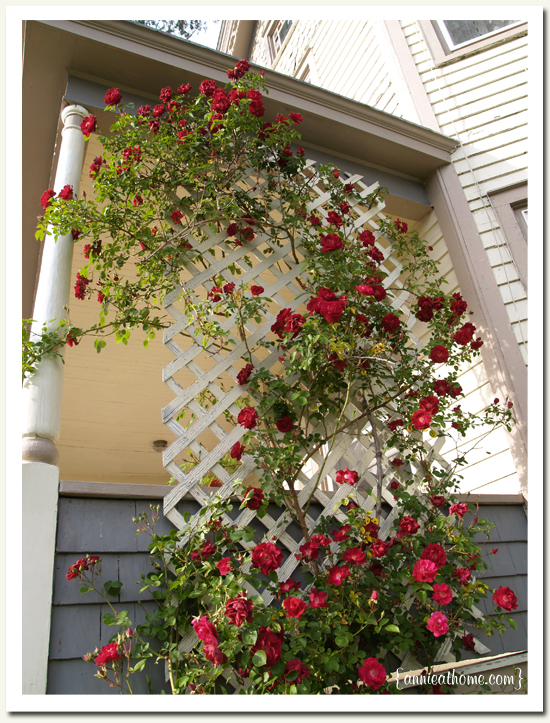 Picture a lovely summer garden with roses entwined on a lattice, such as this one featured on annieathome.com. This creative use of open space is a design concept that never grows old. You will find it in such classics as Windsor chairs and in the contemporary designs shown here. While they are for all seasons, there is something especially appealing for the summer home. The look is tranquil and "cool" in every sense of the word.
Delightful dining with tradition: Be seated in this new interpretation of the Windsor chair in a room flooded with light. From the Sanctuary collection, this Sanctuary arm chair in drift and dune finishes offers the ultimate in light and airy looks.
Even the names of the finishes—drift and dune–call forth waves lapping on a tranquil shore.  A quiet, peaceful home contributes to wellbeing on summer days when heat and humidity are kept at bay.  To bring you closer to the shore, create a centerpiece with shells found on your last ramble on the beach.
Women have been choosing Windsor chairs for their homes forever, favoring them for todays dining. And this tradition continues in the Chic Coterie Windsor Arm Chair.

Offered in the white finish, they are as crisp as starched linens. Air flows effortlessly through their spindled backs. What could be a more pleasing way to dine on a summer evening?  For centerpiece, why not take a colonial direction with a large platter or bowl full of vegetables from the garden?  In the evening, to keep cool, use battery powered light–the graceful look of candles without the extra heat.
Beds with contemporary lines: From the Ludlow collection this fretwork bed is constructed in an intriguing crisscross manner and is equal parts modern and metropolitan.
Combined with the open fretwork design, the Ludlow bed is a unique choice for your home. The distinguishing fretwork reminds us of the garden lattice while the open space makes this bed fresh with pleasing simplicity.
True to their heritage, but moving into today's home, canopy beds are both dramatic and casual. This Lorimer slat-backed canopy bed has a country/city appeal.
The Lorimer canopy bed is as fresh as the paint on Tom Sawyer's fence. Architects love negative space and this bed is an excellent example of its appeal. In summer, dress your bed in the whitest cotton sheets and keep the pillows to a minimum. A hint of lace on a pillowcase would be a lovely addition–keeping the bed in touch with its heritage
Light and airy accents: This Raylen Cocktail Table has a glass top and metal frame with a design reminiscent of a garden gate. It's the perfect spot for tall glasses of iced tea and a clear bowl of fresh strawberries on a warm summer afternoon.
The Raylen reminds me of this quote from the American author Henry James: "Summer afternoon–summer afternoon: to me those have always been the two most beautiful words in the English language."
This Tiered Accent Table has three open shelves and a crisscross design on the side so that air and light both flow freely.  It would be perfectly placed at the end of a sofa or bedside; useful and beautiful.
Sum: And so we see how creative open space can be as it combines with other design elements. It's as refreshing as a garden lattice and as sturdy as a slat fence. Enjoy the classic designs, such as the spindles on a Windsor chair, as they are adapted to a new time and place. While our homes are often cooled with air conditioning, we still appreciate the added sense of freshness that such design brings us during the warm summer months. Relax and take in the quiet of your home in every way this summer.