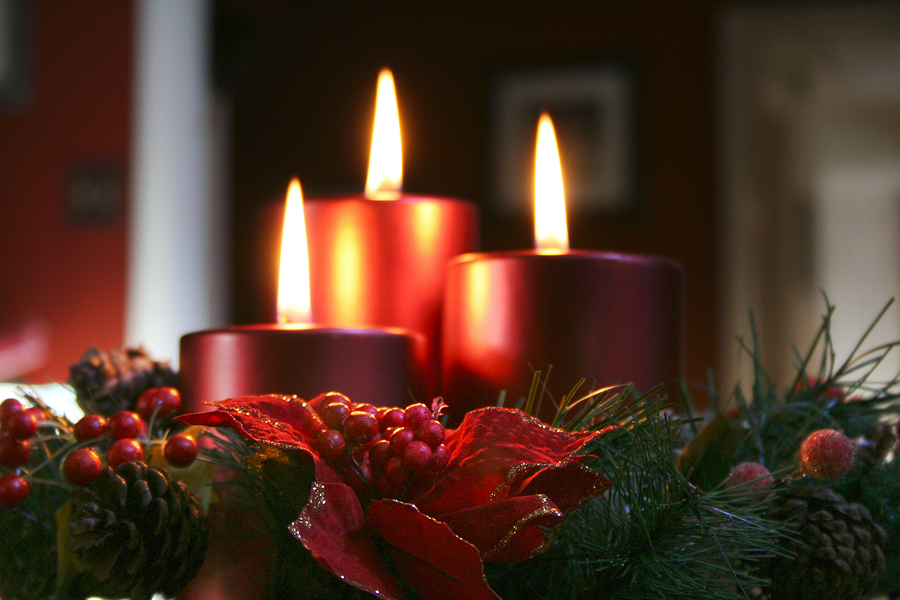 Editor's note: Since beginning our blog 3 years ago, the following blog post by Loreen Epp has been our most popular holiday season post to date. For that reason, we are bringing back this favorite for your enjoyment.
Few places in our home add as much ambiance during the holidays and the entire winter season as a fireplace. But it's as much what's above a fireplace as what's inside of it that brings warmth to a home. A beautiful mantel display invites togetherness and creates cozy charm.
If your home wasn't blessed with a fireplace mantel, don't despair! Mantel display ideas can be created as easily on the surface of a console table (some would say more easily!) as above a fireplace. A thin, leggy console from Hooker Furniture such as the four drawer thin console in drift finish from the Sanctuary collection is ideal.
The Sanctuary living room console is also available in an ebony finish option.
Here are just a few ideas for using your mantel to ring in the season and the New Year!
1. Replace the picture or mirror above the existing mantel (or table) with an over-sized wreath. Changing your feature wall this dramatically will give your room a new look for the season!
2. Cover the mantel (or console) in green pine boughs or eucalyptus branches. Let the branches hang over the front and sides a little and place pillar candles, pine cones or favorite holiday ornaments between the branches, varying their height.
3. Don't feel tied to traditional red and green holiday colors. Burgundy, ice blue, silver and gold are great color theme alternatives. Use a favorite-colored runner, scarf or fabric remnant to line the mantel, then use it (or your Christmas stocking colors) to inspire the display. For a sophisticated look, coordinate your holiday colors with your room colors.
4. Display only white items such as white candles, white garland, white ribbon, white ornaments or white strings of beads. Add silver, gold or green accents with the mix for a bit of glam. Or spray green garland with a light layering of spray snow.
5. Go natural by lining the mantel with bare winter branches. Place wood candlesticks, pine cones or pillar candles between them. Or place pine cones into rugged clay pots or recycled glass beakers.
6. Say it with words. Invite celebration with letters placed between boughs or ribbon. Spell your favorite holiday sentiments… Joy…Peace…Noel… or Happy New Year. Make your own foam core letters and spray paint them, or buy wood or brass letters. Or stencil one letter each onto a pillar candle.
7. Place extra Christmas balls or bows into a row of glass vases, hurricanes or over-sized goblets.
Finally, a few words on creating an unforgettable mantel (or console) display…any time of year.
Create a classic, formal look by placing the highest object in the center of the mantel. Place shorter items, grouped in equal-sized clusters, on either side of it.
Create a casual look with 'clusters'. To create a cluster, group two or three objects of different-heights to create an 'upside-down V' shape, or 'peak'. Line the mantel with two or three of these clusters… creating a rise and fall effect across the mantel.. and making one cluster rise higher than the others.
Create a chic, contemporary look by creating a straight line of low, identical items. A row of same-colored pillar candles are ideal. Enjoy!