At our house, we play a little game with our Christmas tree every year, otherwise known as musical chairs. We have been in our current home for four Christmases now. The tree has never been in the same location twice. It's not that we haven't found the perfect spot for it, it's just that our living room furniture is constantly changing. I add a desk, purchase a new club chair or add a toy corner, and everything changes. The flow of the room is different, and all of a sudden the tree just doesn't work in the corner it claimed last year.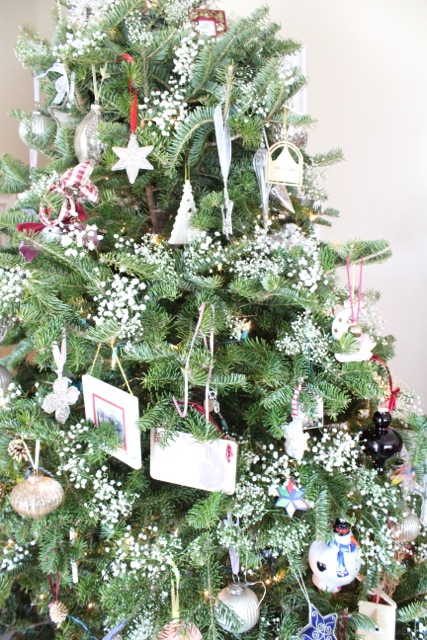 In my last house, my tree moved more out of necessity. One year, for example, it was in the front hall out of reach of my mischievous son who was then two. He had already pulled a tree down by yanking on an ornament. We decided to play it safe and keep it out of reach on the other side of the baby gate!
So this year some accent chairs were rearranged. The storage chest where we keep toys was temporarily placed behind the sofa and our tree has a new location. We get to admire another corner of the living room every year which I'm perfectly fine with since I like change and I love rearranging.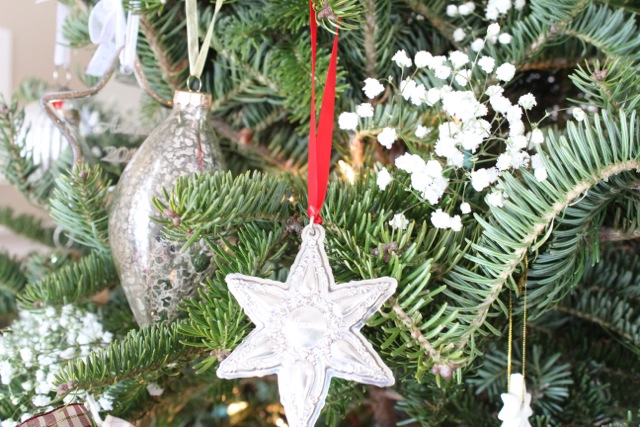 My dining room got a little left out of the decorating since the tree is now on the opposite side of the living room. I decided to add a pine garland, candles and lights to my buffet as well.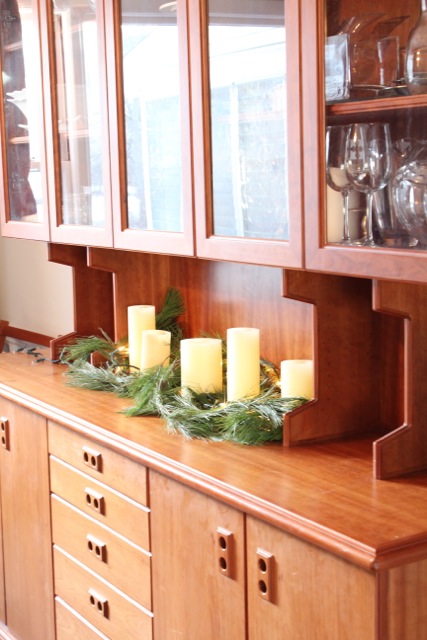 An arrangement like this can be done on a buffet, console or a sofa table like this flip-top console.
The great thing about this table is that you can open up the lid on both sides for extra dining space for your holiday guests.
Continue your Christmas decorating into your entryway, hallway, or whatever room you choose.
The new spot for our Christmas tree this year is a hit so far. The tree is visible through the front window, prime location for a view from outside. The new spot is right next to the front entryway. This means the tree is the first things our guests see when they walk in the front door. It is in a quiet traffic area, which means no mishaps considering I have three young children and a dog rambling about. This spot might be the one. Or maybe I'll start the musical chairs all over again next year!