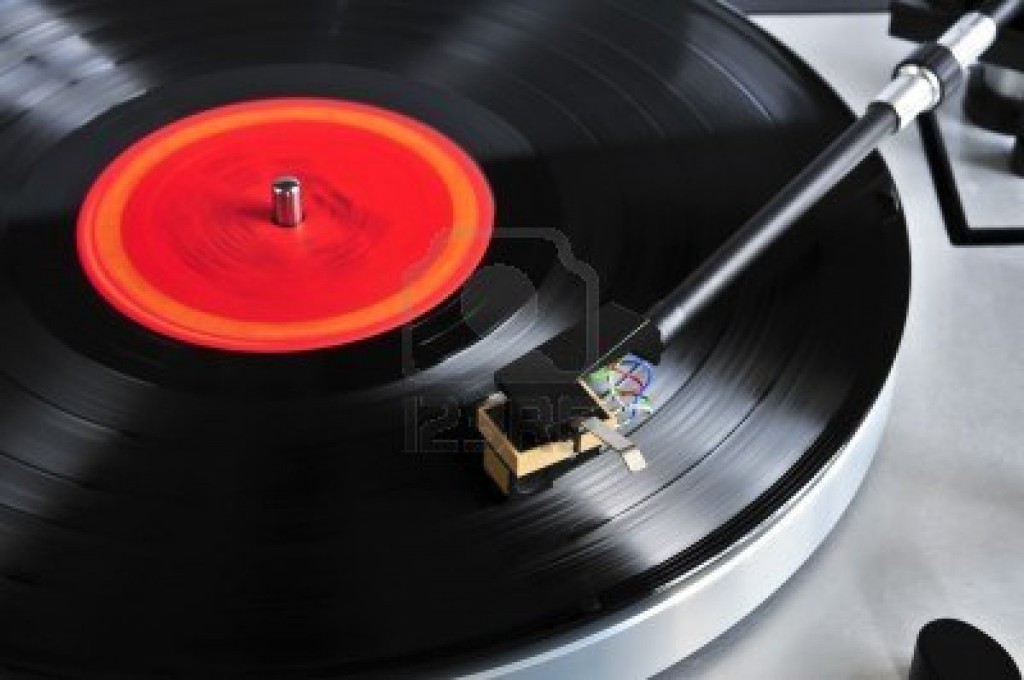 "No one wants to pass a thumb drive down to the next generation, but an album is something you can collect and be proud of," said the 25-year-old young man.
"And when you love music, it's so much better to have something tangible that connects you to the artist, rather than just a compressed digital file or streaming music. Vinyl albums have a warmer, richer, more authentic sound."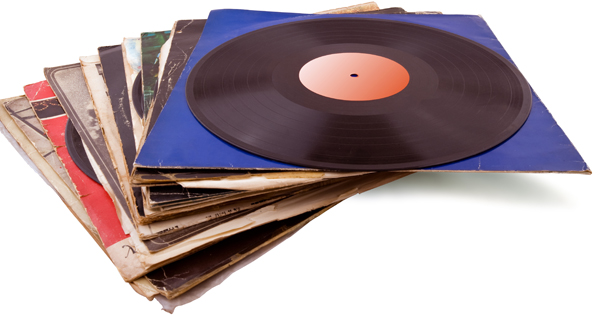 This young professional and recent college graduate is hardly alone in his enthusiasm for the "old-fashioned" sound and tactile experience of vinyl albums. In fact, vinyl album sales hit a record 6.1 million last year, and so far this year, sales are up 40% over last year's record-setting pace, according to Nielsen SoundScan.
Today, virtually every major record label offers a vinyl version of their new releases, and record stores are popping up all over the country.
But where can you store, play and enjoy vinyl records at home? Up until now, there hasn't been an answer. But that was before talented 30-something designer Taylor West, a winner of several Pinnacle Design Awards, had the idea to create a perfect fusion of modern function and vintage sound in the  Studio 7H Record Player Console, shown below in his design rendering.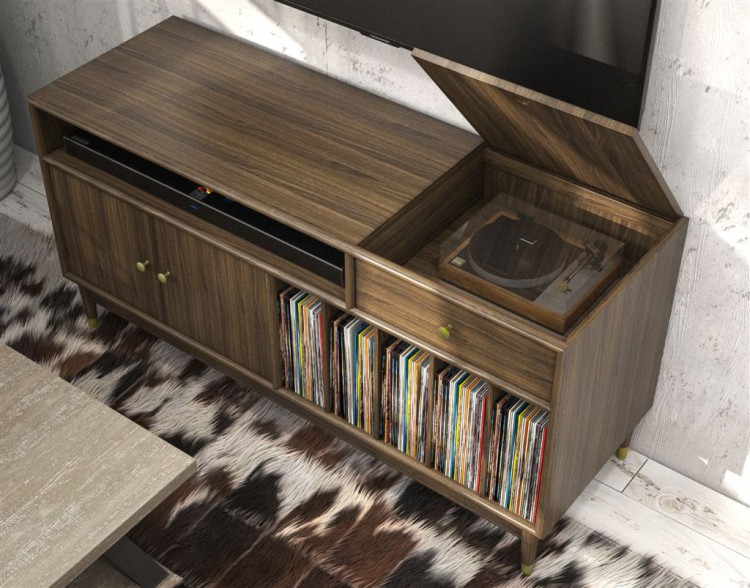 The piece is part of the new Studio 7H Collection to be introduced by Hooker Furniture at the October High Point Furniture Market.
Designed in Mid-Century Modern style out of walnut, this piece harkens back to the vintage styles of the 60s and 70s so popular today, but has completely up-to-date function, including wire management and storage for up to a 50-inch TV and components, gaming storage and ample storage for those treasured albums and your turntable.
The record player console, while housing vintage sound, has all the function of one of the TV Consoles and Home Entertainment Centers sold by Hooker Furniture today.
The record player console is part of an exciting new 70-piece collection called Studio 7H that harmoniously contrasts clean, minimalist, modern and urban elements with vintage, rustic and even nostalgic pieces to embrace the casual and active lifestyles of today.
Inspired by vintage furnishings of the mid-twentieth century and the classic pieces that can be found at upscale antique markets, Studio 7H blends easily with looks from farmhouse to warehouse.
Three easily-mixed personas are part of Studio 7H: Rustic Chic, Mid-Century Modern and Scandinavian Chic.
All are singular, mixable and beautiful.
What about you? Are you into the sound of vinyl records? Do you like the idea of a modern yet vintage record player console that also has TV function? Let us know in your comments.