America's favorite accent furniture collection turns five this month, and celebrated with stunning new introductions at the High Point Furniture Market.
Here's a look at what makes this group—from its original introductions to its newest designs—so special…
French for "mix," Melange is perfectly named—as it's an eclectic mix of accent pieces featuring a wide variety of styles, colors, textures and materials.
One of my favorite Melange pieces, the Greek Key Console, is a relatively new introduction. I particularly love details such as its jewelry-like drawer pulls and wallpaper-lined drawers.
Melange furniture is inspired by influences ranging from fashion to textiles, housewares and jewelry.
"Melange has reinvented the way we design furniture for today's shopper," said Cindy Hall, vice president of casegoods merchandising for Hooker Furniture, and one of two co-creators of Melange. "We had two primary goals in creating Melange," she continued. "One was to take inspiration from important influences such as fashion apparel, handbags, shoes and art, and to interpret those into fresh and unique accent furniture for the home.
"The second goal," she said, "was to inspire shoppers."
In its five years in the home furnishings marketplace, Melange has won two prestigious Pinnacle Design Awards and become one of Hooker Furniture's top collections.
The closer you look at the pieces in Melange, the more you'll discover. Each piece has a one-of-a-kind flair that makes it feel like a piece of artwork.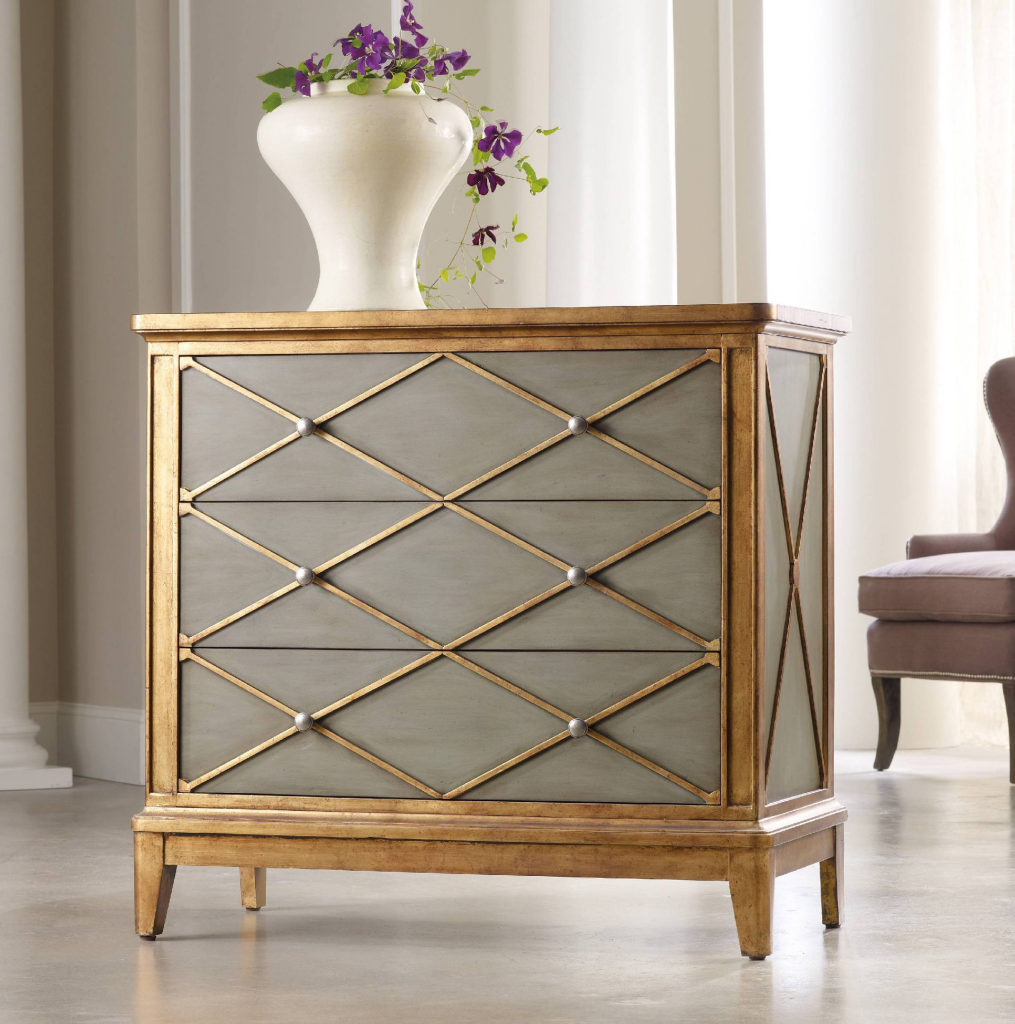 This collection of diverse and timeless pieces grows each year. At this spring's furniture market, retail buyers got a look at some exciting new additions to Melange that will be making their way to stores later this year.
While each piece in the Melange Collection tells its own story, the collection as a whole is a source of creative inspiration. Its pieces can inspire a room, a design project or a typical Monday morning at home.
What about you? Browse the Melange Collection here, and let us know in the comments which piece is your favorite.