Creating a comfy, well-coordinated space just got simpler and faster. It's now easier than ever to get your favorite upholstered chairs, sofas and recliners quickly with the Sam Moore Express Program. Best-selling furniture is in-stock and ready for shipment, so you'll be snuggled in to watch your favorite TV show or movie in a few days.
The inviting room above stylishly combines the Dante Wood Chair with the Austin Sofa and chair with two of the Matisette Chests to create a modern yet welcoming space.
Here's a look at a few of our favorite pairs, combining chairs or recliners with some fabulous fashion-forward entertainment centers that complement the look:
To create a classic room that will never go out of style, there's nothing better than the Demetrius Recliner paired with the Melange Sloan Entertainment Console.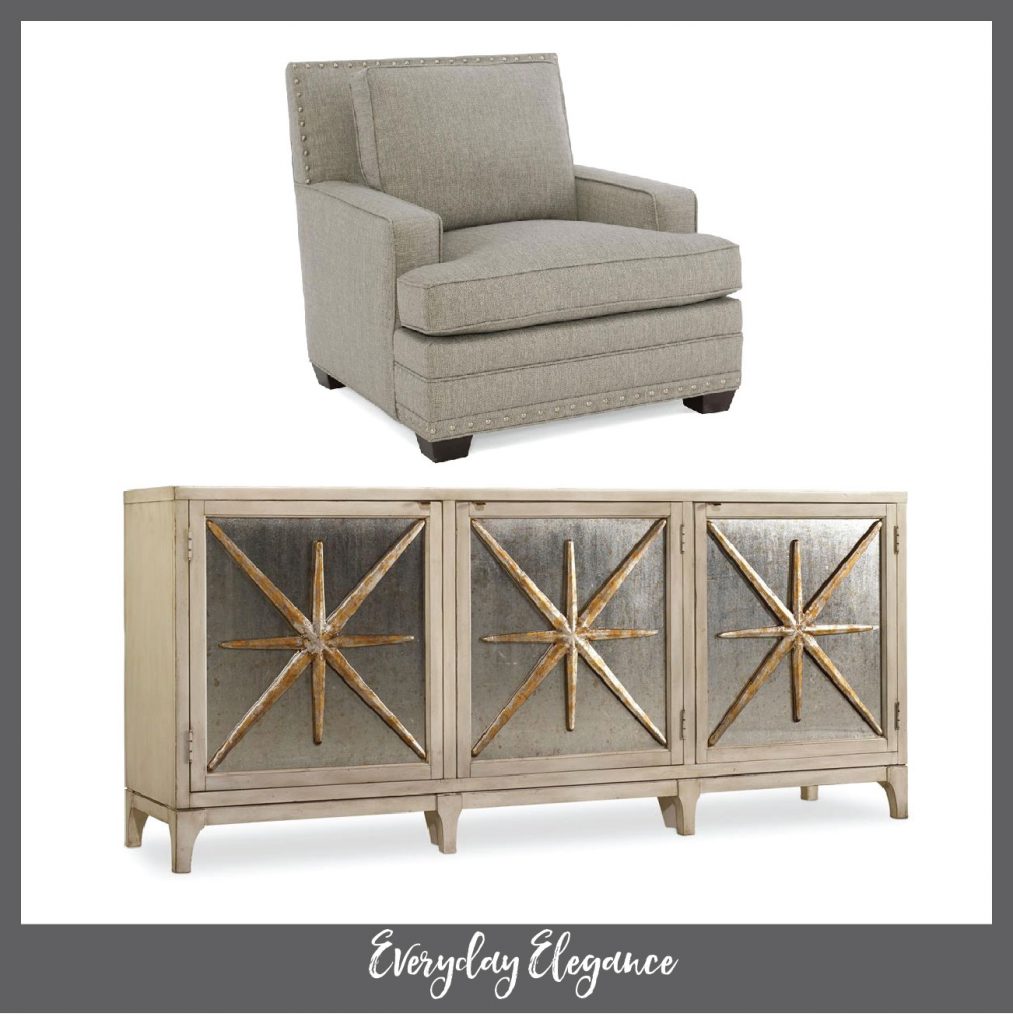 An elegant and refined pairing, the Ziggy Chair and Melange Star Power add style and panache to a space.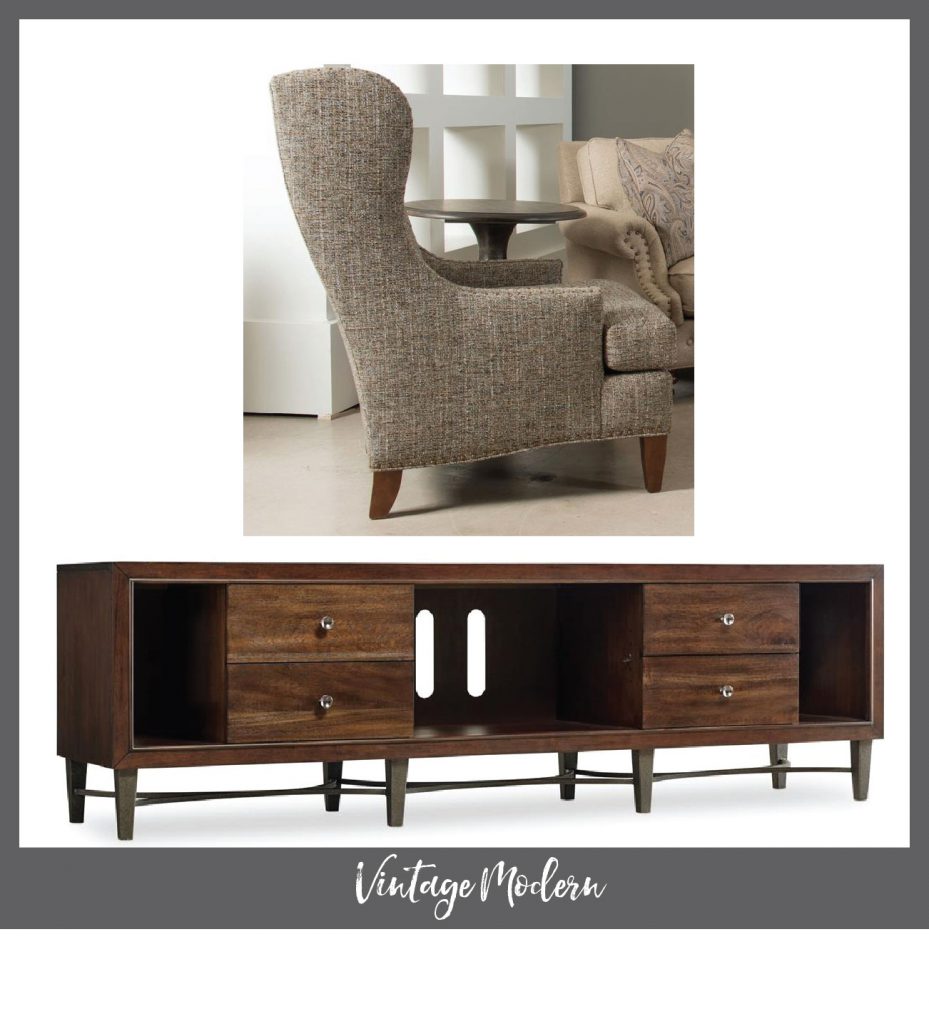 Full of verve and character, the Tobias Wing Chair calls for an equally distinctive mate. The Studio 7H Park City Entertainment Console fits the bill with its retro-inspired look that's thoroughly modernized.
 One of our favorite pairings is beautiful furniture and dogs. What's not to love about the tufted back and tailored refinement of the Annick Recliner?  Dogs sold separately.
Check out all the possibilities and beautiful options in the Sam Moore Express Upholstery Program.