How do you aspire to live? What is your dream living space?
The American living experience inspires the launch of a new brand at the High Point Market this Spring: American Life by Hooker Furniture.
From farm-to-decor looks to rustic luxe, American Life evokes a sense of community, easy living, craftsmanship and authenticity.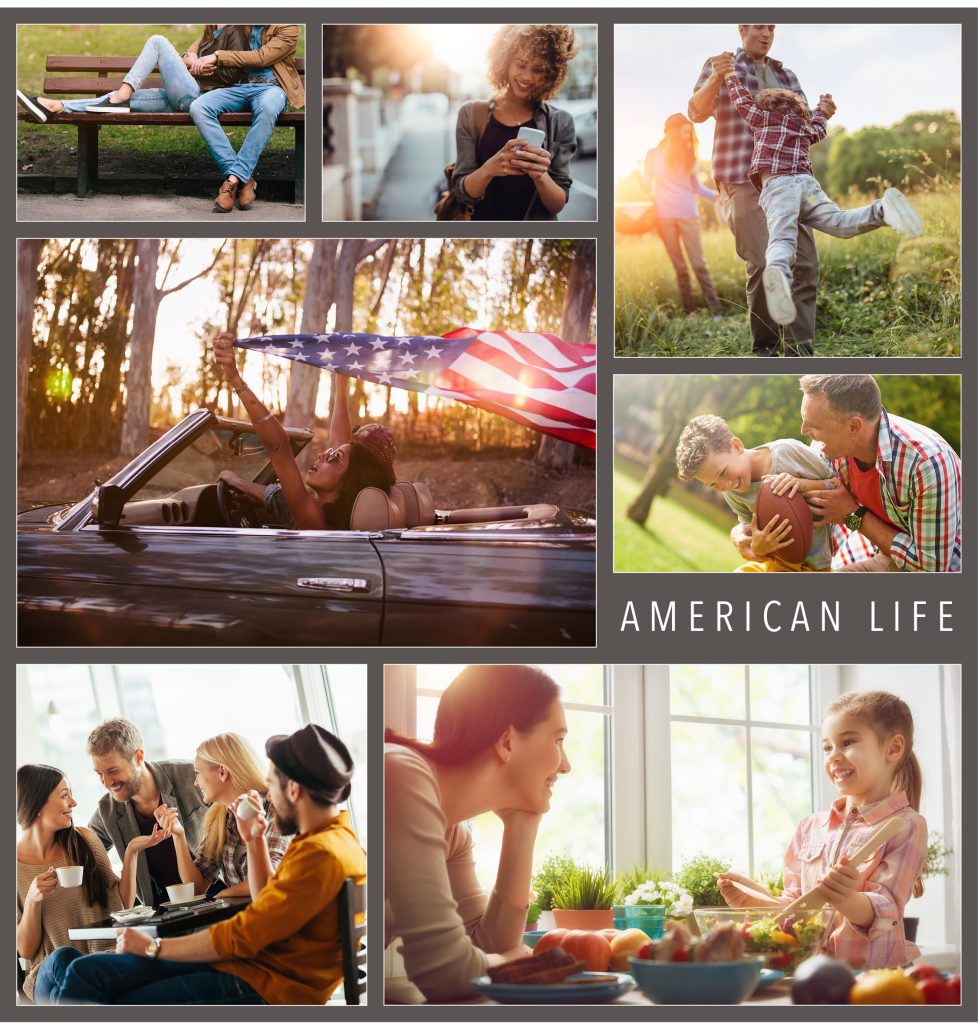 Inspired by the way Americans live and aspire to live, American Life will interpret the current living experience, beginning with this High Point Furniture Market and progressing through the years as trends, culture and styles evolve and change.
American Life debuts with 90 pieces in two whole home collections, Roslyn County and Urban Elevation.
Roslyn County
Roslyn County is a classic farm-to-decor collection offering heirloom quality and hand-crafted appeal.
 Tapping a bit of hometown nostalgia, the simple farmhouse style furniture demonstrates how Americans are living today.  Crafted in Walnut and Hickory, Roslyn County pieces are waxed and luxurious to the hand.
Embracing authenticity, Roslyn County offers several intentionally "deconstructed" pieces to create a sincere, approachable style. Pieces such as farmhouse tables are big and chunky, with exposed bolts.
The most iconic piece is the Deconstructed Upholstered Bed, sure to be a furnishings game-changer. In all of these pieces, exposed rails and beams create drama on the back or bases. 
"We believe we have created something authentic and real," said Cindy Hall, vice president of merchandising for Hooker, adding that Roslyn County's big-scale pieces will be at home all across America.
Urban Elevation
The rustic lux style of the Urban Elevation Collection will appeal to sophisticated professionals who want to capture the serenity of hometown charm and tranquil atmospheres, no matter where they live.
In a smaller-scale approach, Urban Elevation pieces are crafted of resawn Maple, waxed and luxurious to the hand, along with waxed aluminum, small nails and solid maple hardware and exposed bolts.
Soft, aluminum-wrapped legs and a planked top distinguish the dining table, along with metal accents on other pieces.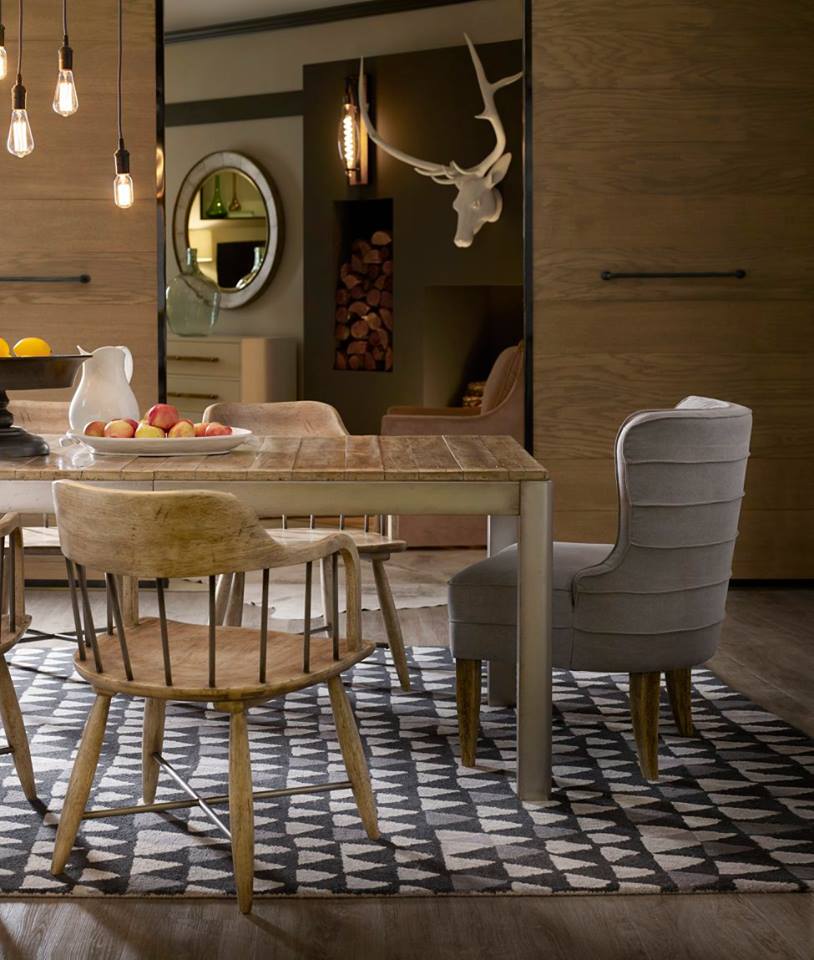 Adding to the serene color palette is a white plaster accent finish on several pieces including a chest, host chair and entertainment center, providing a cool contrast with the maple finish.
The essence of the new American Life brand can be summed up in the acronym, "REAL." R is for relaxed, rustic and relevant. E is for exciting and epic. A is for authentic, aspirational and artisan. L is for livable, luxe and lifetime quality.
What do you think of our American Life launch? We'd love to know in your comments!