As a nation, we're gearing up for our biggest bash of the year.
On the 4th of July, it's tradition to go all out with bunting, picnics  and tasty seasonal treats.
Aspire to celebrate the independent spirit this day represents year-round, but in a super stylish way?  Now you can with furniture that has an American design point-of-view honed from our unique history as a nation, but updated for how we live today.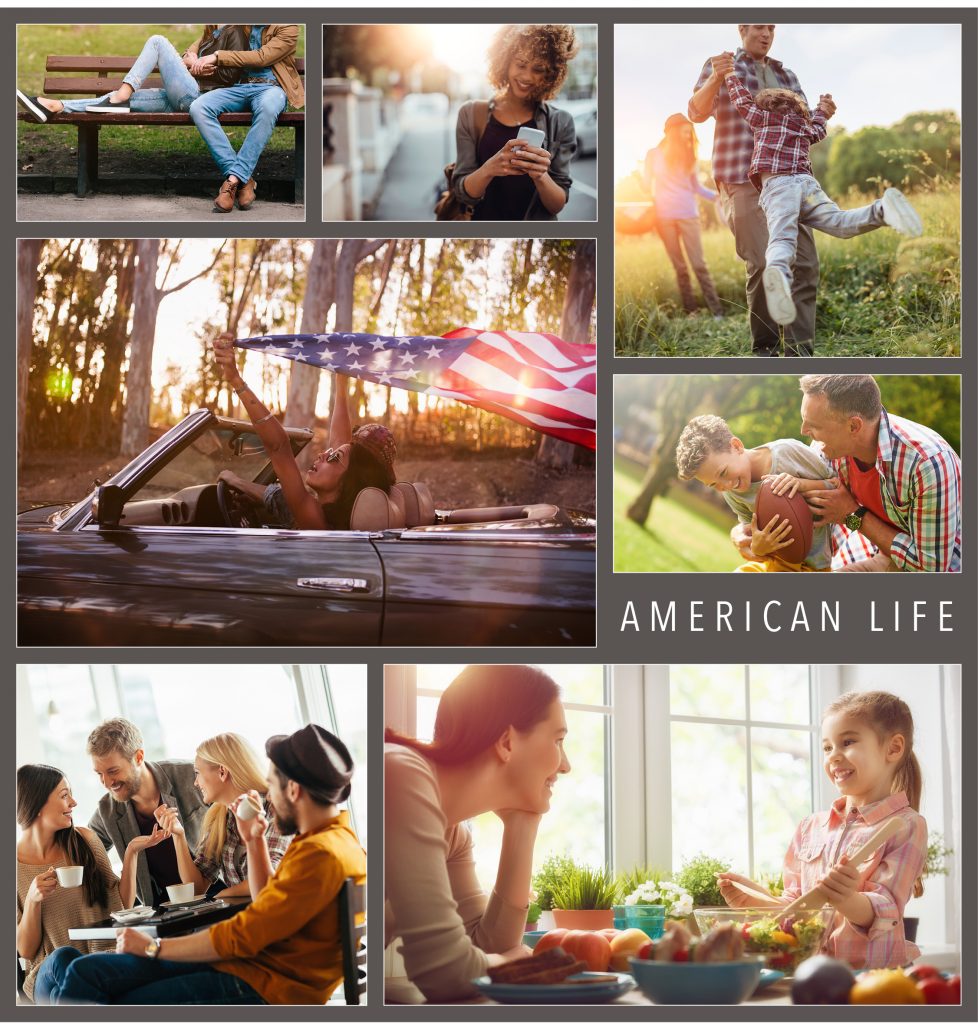 Aptly named, Hooker Furniture's new American Life Collection (which debuts at authorized furniture retailers throughout the U.S. by late summer, is all about how Americans live and aspire to live, evoking a sense of community, easy living, craftsmanship and authenticity that's culturally relevant today. Pieces tap into design attributes that are distinctly American –in heritage and heart– while mixing beauty with comfort in ways that everyone from millennials to empty nesters will enjoy.
For example, in Washington D.C.'s National Gallery of Art is a trestle table— the oldest type of dining table in America (and possibly the world).  Like its ancestor, the American Life Roslyn Country trestle table is crafted of a thick wood plank top and trestle base, infusing interiors with authenticity and architectural interest. But this farm-to-decor look is also quite of the moment because it taps into the trend of simple, yet luxe, living—especially when the table is paired with the deconstructed upholstered bench in a linen-like fabric and finished with dressmaker details like decorative nail heads.
Sectional sofas represent one of the most enduring furniture forms in America. The earliest examples still around (there's one from 1820 in Fredericksburg, Virginia) date back to Civil War days. Many Boomers grew up with sectionals in their rec rooms. And now millennials are discovering their appeal, too, because sectionals can be easily modified to fit the scale of great rooms in today's open floorplans.  The Grayson Sectional in luxe leather takes modular seating up a notch with premier down seating and lots of custom options—like turned or tapered legs, welt or double-needle seam treatments and the choice of any wood finish offered.
Inspired by a pair of centuries-old doors, the Vintage West Wood Panel Bed captures the spirit of the American West in a rustic yet refined way.
With its subtle distressed creamy white finish and beadboard accent panel, the Sandcastle Console Table is coastal casual meets cottage charm. American design elements, like spindle legs and floral motif hardware, add soft vintage appeal.
At first glance, the Hill Country Pinta Trail Strong Box cocktail table looks like an Old West time traveler. However, beneath the sliding top of this rustic piece (inspired by Texas Hill Country) is a modern storage masterpiece with removable trays, a 9-cell wine rack and three deep storage cubbies.
Aptly named, the Melange Park Avenue Chest delivers the uptown urban swank that the city that never sleeps is known for. Park Avenue's rich brown-black, textured finish elegantly contrasts with metal accents that add gleam to its contemporary frame.
The Melange Fluted Desk  adds a touch of Old Hollywood glam with its classic curved kidney shape, lanky legs and jewelry-like drawer pulls. More than a pretty face, this desk houses a practical locking file drawer with a Pendaflex letter/legal filing system, two storage drawers and a center drop-front drawer sized right for a computer keyboard.
Embrace the spirit of the Fourth of July all summer: Salute American style in a new way and for more than one day.