With America's favorite sports event almost here, it's time to talk about all things Super –super-stylish living spaces, entertainment centers and super-easy party snacks.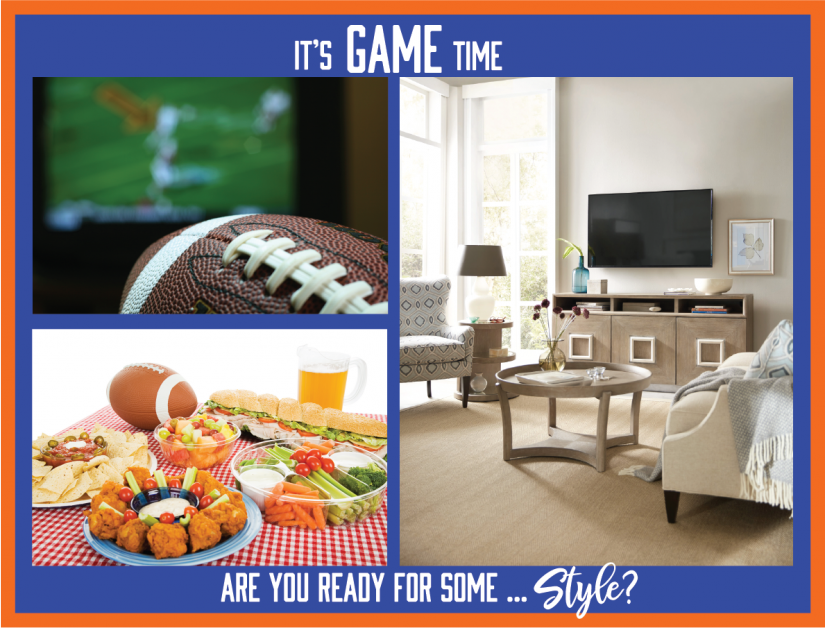 Since the TV is the focal point of most great rooms, it deserves to be showcased on entertainment center furniture that adds both function and beauty to the space. Here are a few of our favorite super-stylish entertainment centers and some yummy game-day snacks that are super easy to make.
Here's a link to show you how. Expert tip: this is a great make-ahead recipe that will free you up on game day.
The three-door design of the Serramonte Entertainment Console is ideal for storing movies and electronics while keeping clutter out of sight.
This Philly Cheesesteak Dip Recipe is easy to make ahead in the crock pot, and it is practically a meal in itself.
The glaze on these Bourbon Mini Kielbasas will have them coming back to your party every year.
The Kinsey Entertainment Console can be used on its own or paired with a couple of Kinsey Etageres to create a coordinated wall system. Its warm, dark finish and circle motif design ensure it's flawlessly on-trend.
To make this football-themed icecream treat, just add a wooden spoon to the end and decorate with stripes of frosting for a tasty, unique treat.
After the game, put your feet up in your favorite recliner, like this Mayes 3-Way Lounger. Or if you don't yet have a favorite recliner, check out the latest styles here.