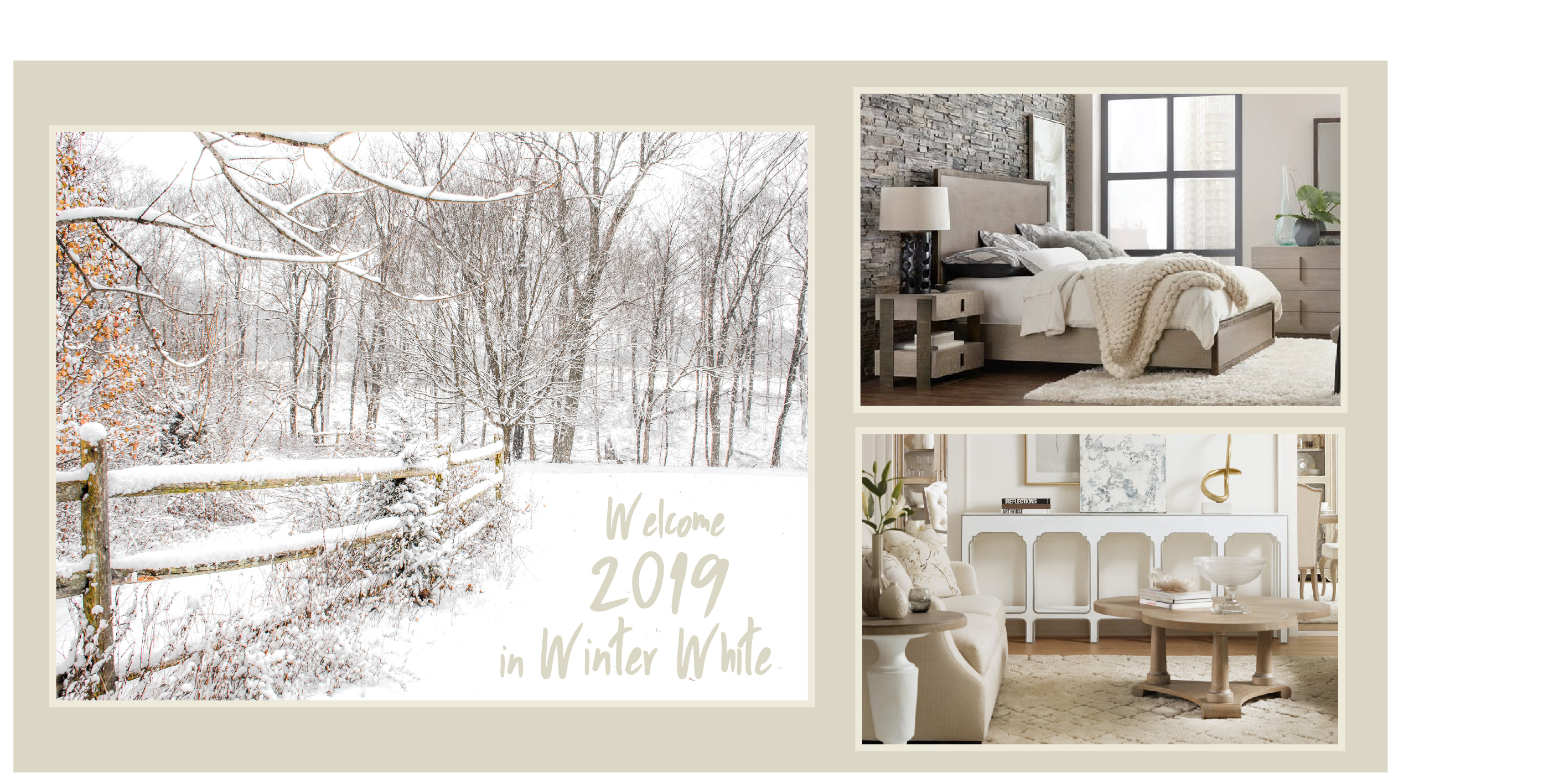 In January, nature cloaks itself in a stunning monochromatic color scheme of winter white.
In the colder months of the year, nature cloaks herself in winter white and the results are breathtaking. From the plains to the mountains to the coast, the absence of color around us during winter illustrates the serene beauty of a monochromatic look. Here's how to incorporate nature's subtlest — yet most sophisticated — palette into your home and furniture. 
Before looking outside for inspiration, kick off the new year with a signature homemade drink creation in these creamy tones. This Southern Living Recipe from country legend Alan Jackson can be made with or without whiskey. Try rimming the glasses in graham cracker or gingerbread crumbs for an extra-special touch. 
A winter white palette doesn't have to be boring. It can include soft wood tones, natural stone and muted finishes. A decorative furniture chest like the Amani is a great place to start if you're thinking of trying this elegant design direction.
Whoever said, "White is boring" surely hasn't seen the Anders Chair. Enrobed in a plush, shearling-like cover, it's the epitome of easygoing elegance and the perfect choice for a winter white color scheme. 
Benjamin Moore's Color of the Year, Metropolitan, is a soft grey that works perfectly with the elegant sophistication of winter whites. As Benjamin Moore puts it, "The calibrated silence of layered grays helps a modern home find its soft side."
Once the holidays are over, getting back to work seems more appealing in a calming workspace like this one.  Surely, a soft, clean home office will make it easier to stay organized in 2019.
Use texture to add visual interest to your monochromatic color palette. A chunky throw blanket, extra-plush rug and stone accent wall give this space dimension while maintaining its minimalist color story.
To get the full effect of the understated winter white palette, start with the largest furnishings in the room — your sofa or sectional. 
It's easy to create a dreamy dining room furniture area with a table, chairs and buffet in a timeless creamy white, such as this one from Arabella.
No matter what room you're updating in the new year, you can't go wrong by looking to nature for guidance. Even in the coldest of winters, there's inspiration to be found. This year, when the weather has you indoors looking outward, consider bringing some of the beauty of winter's whites into your home decor.