The start of the school year brings an onslaught of paperwork, schedules and appointments. Forms, calendars, notices, reminders and permission slips for schoolwork, sports, clubs and more find their way to the kitchen table or the floor of the family room at the end of each day.
One of the best ways to deal with this flurry of paper and activities is to keep organized.
Wall files in your office, mudroom or kitchen are a great addition to help you along. One slot per family member or separate folders can contain the items that are still "in process" or "pending," or hold information that you need to reference on an ongoing basis. Soccer and football schedules, dance or cheerleading information, class projects or doctors' forms are just some examples of what could go into each file.
For the ultimate stress buster, a stylish organization furniture piece like The Works is your dream come true. Two hinged doors open to multiple storage areas. Adjustable shelves, a pullout storage drawer, a pullout tray and a locking file drawer are just the beginning. Don't forget the power bar with two electrical outlets and a USB port.
The Works furniture piece fits effortlessly into a family room or living room without looking out of place.
For file storage with some extra features, a piece like the Kinsey Utility File is perfect. A large file drawer on the bottom is joined by shelving and drawers. Add to that a pullout tray for your printer, since school means projects and homework as well!
Another piece that can help keep your family organized stylishly is the Turnbridge Utility File Cabinet. It has two drawers for smaller storage, each with slots and removable dividers. A felt-bottomed pencil tray can be used in either drawer. A shelf section under the drawers could be used for baskets for even more organization or just for decorative accessories. Under that are two locking file drawers. The Turnbridge Utility File Cabinet can easily do double duty as a console or sofa table.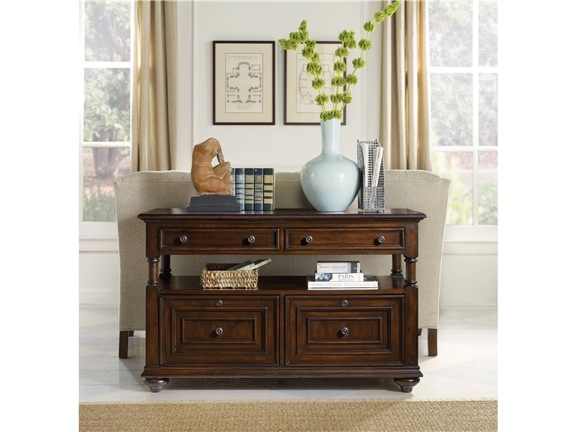 If your storage needs have become less about paperwork and more about outlets and USB ports, there are solutions as well. With tablets and laptops part of the daily homework assignments, an E-Charge Center is the piece for you. It has enough outlets for your entire collection of phones, tablets, laptops and more.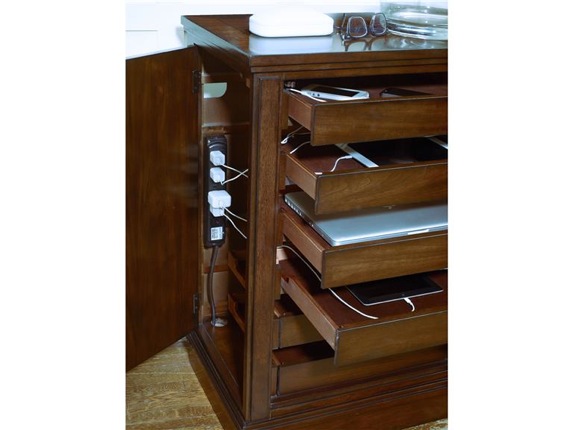 The Palisade E-Charge Center will store and charge every family member's cellphone, as well as family laptops and tablets.
 Like the Palisade E-Charge Center, all the E-Charge Centers from Hooker Furniture hide your clutter and cords from sight and are beautiful furniture cabinet pieces with the doors closed that fit stylishly everywhere.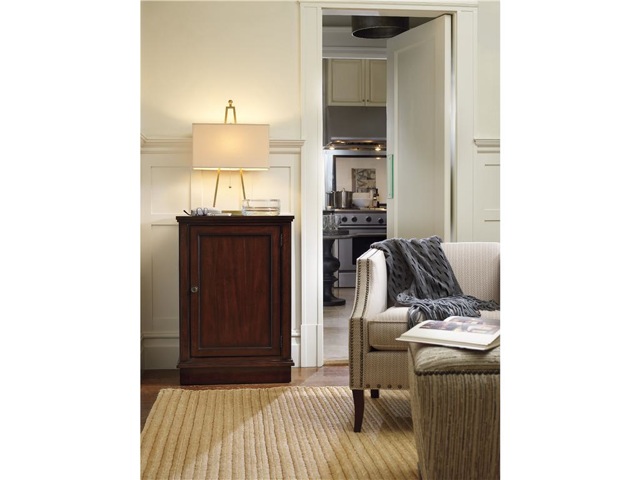 Get yourself off to a good start this year. Keep your family organized, the paperwork under control and your life as stress-free as possible!