There's nothing like the crunch of leaves underfoot to remind us of fall's arrival… Perhaps that and the aroma of fresh, baked goods and a steaming cup of coffee to welcome a friend for a visit.  Fall is definitely nesting season for me.  The time between daylight and dusk beckons my attention towards the interior and all of the elements which make for a cozy experience.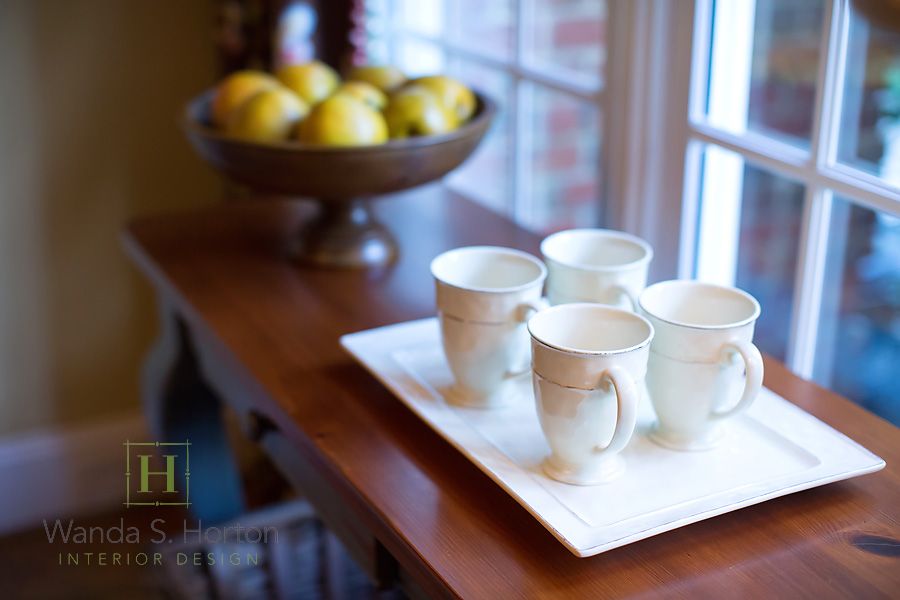 Because of the holidays being in the not too distant future, it's natural to focus upon prepping for entertaining and spending more time experimenting in the kitchen.  I think of it as a venture in taste-testing.  If you're a fan of Pinterest, all you have to do is nestle into your favorite chair and watch for the flurry of pins with mouth-watering food photos.  There are also great ideas for dressing up the table.  You can just feel the hum of activity!  Being a designer who likes to save my clients time, I've shared my Autumn Inspirations page with you as I'm constantly collecting images and ideas, as shown in the snippet, below.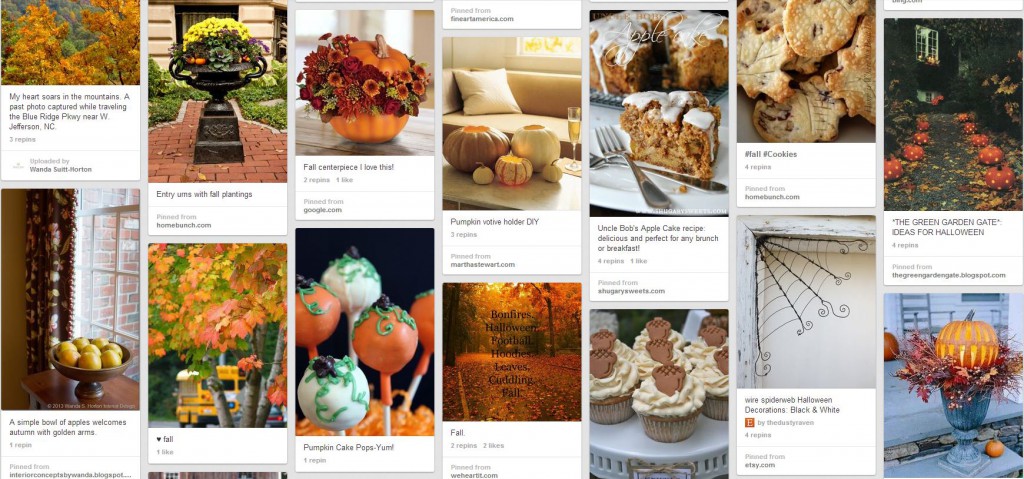 Not too long ago, I completed a kitchen and breakfast area for a client, which is truly the heart of their home and allows them to nest, too.  The family gathers in this core area for more than just meals at the kitchen table and chairs or dining room set.  Lively conversations, homework and daily activities abound.  I wanted to be sure it felt to be more than "just a kitchen" with an adjacent eating area.  Warm colors with patterns of nature in a Thibaut fabric did the trick.  While it works during all seasons, I think you'll agree, it looks particularly stunning in the autumn light.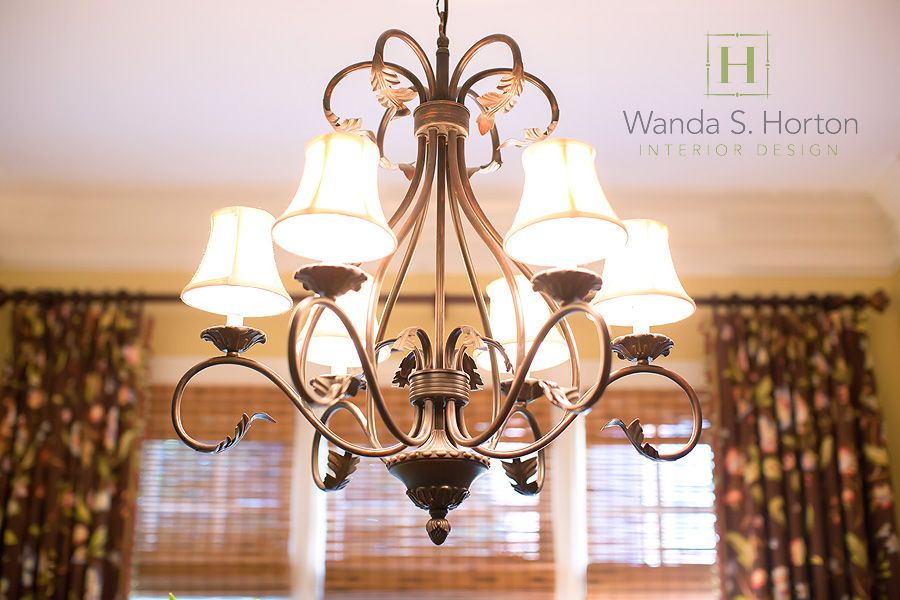 Leaves on the chandelier bring in an organic touch.  It references to the window treatment and the exterior beyond.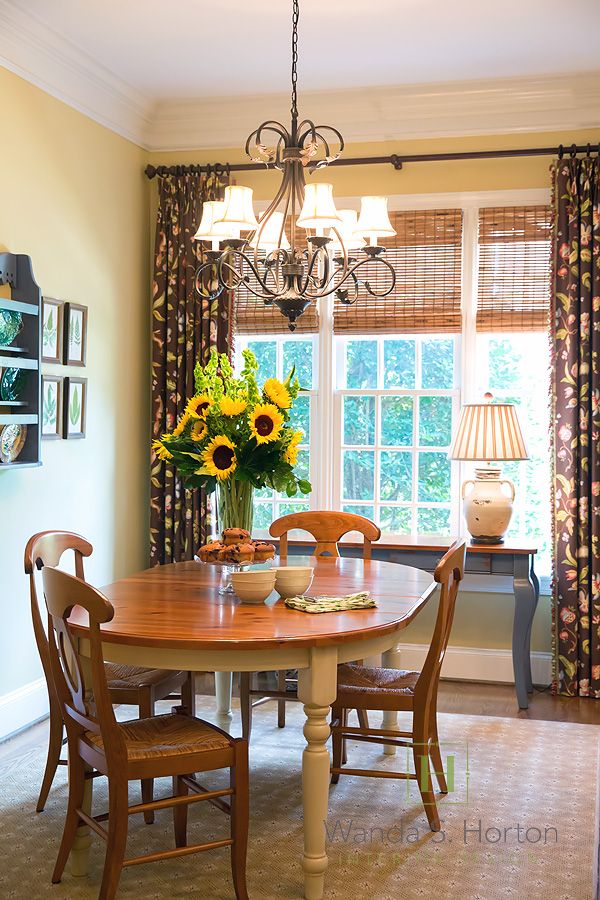 We repurposed a few existing furniture for dining room pieces out of my client's original grouping.  The table base was painted in a soft cream and the console table got a "squeeze" of blueberry in the hand-rubbed finish – a perfect match for the muffins being served.  A casually set table says "come in and relax".  The sunflowers, with their chocolate centers, make for a great fall arrangement.  You could pop in a few pie pumpkins and some gourds, as they land at the farm stands.
Flexibility in dining furniture is a wonderful thing.  Being able to mix color combinations makes it easier to move between homes or when deciding to freshen up your look.  Even better is being able to have multi-functional pieces, such as the Beaufort House table, slated for introduction at this October's High Point Furniture Market, by the Hooker Furniture Company.
It's a tri-level table, adjusting to either table, counter or bar height!  Just look at the storage underneath.  What a wonderful option to have in the event your storage space is less than generous.
If you do have room, planting a pair of modified wing chairs, like the Megan from Sam Moore, can take the chill out of the air as they wrap you in comfort and soften the sometimes squared edges of adjacent cabinets.  Imagine how much more inviting your breakfast room would be as a version of a keeping room.  A little remodeling, with a fireplace in the background, and you would never want to leave.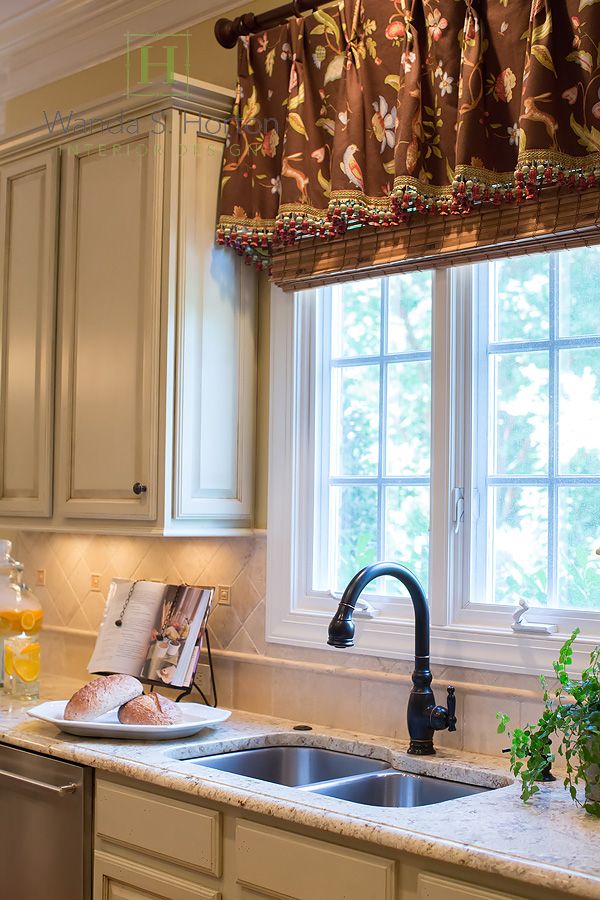 So back to the project at hand . . . I'll give you a peek at the nearby kitchen.  We refinished the cabinets and put in a beautiful stone top and backsplash.  New appliances, plumbing fixtures and a repeat of the botanical fabric on the window valance balance it all.  It's a great place for putting together favorite dishes and enjoying a bit of the outdoors, too.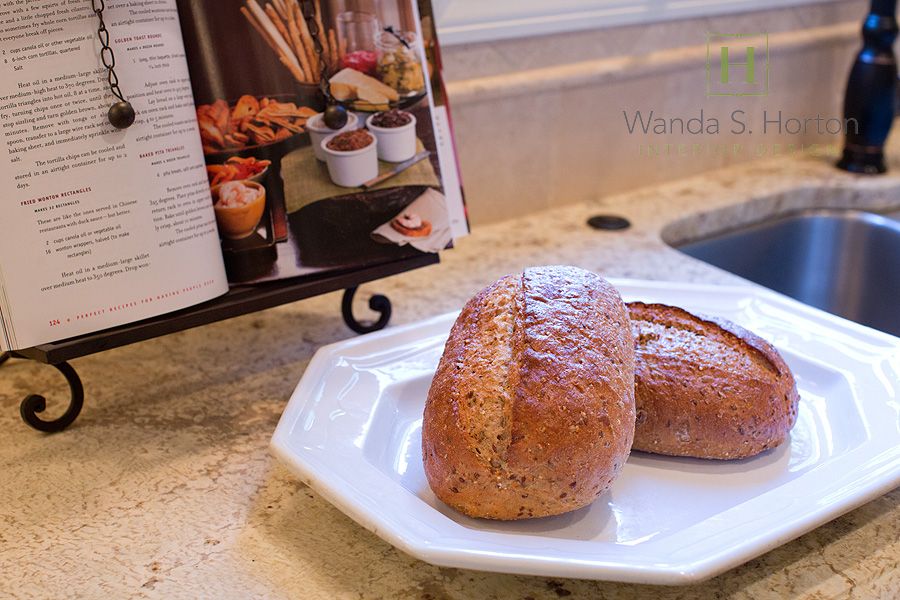 Even though the saying goes, "man does not live by bread alone", I think if it were the only food group around, I'd still be a happy gal!  No food says "love" like bread from the oven and I'll pass the platter with an easy recipe, included here: No-Knead Mul ti-Grain Peasant Bread.
I hope you're feeling the spirit of this season.  Savor it and all of its flavors!
Photo credits for Wanda S. Horton Interior Design: Whitney Gray Photography