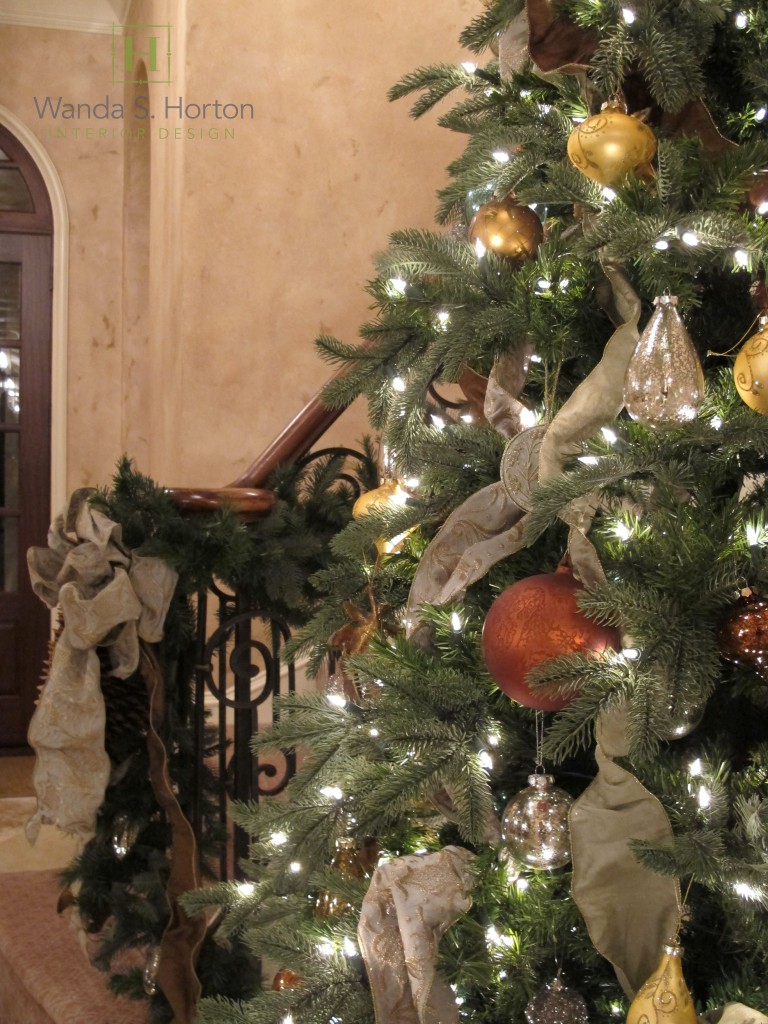 Ah, the holiday season is in full swing and folks are scurrying around to get their homes decked to the hilt!  The past few weeks have found me in full "elf" mode, as I've helped my clients prep for their gatherings and parties, so I've got a bit of experience in putting together some lovely, seasonal decorations.  Of course, it often takes a team of other elves to pull it off and some special clients who allow us to take over their homes.
What can you do if you're short on time and help for bringing in the festive touches?  Maybe you've just moved into a new home and the task of getting it furnished has been the priority.  Perhaps you're going to be traveling to visit friends or family, and the idea of pulling out all of the stops has you re-thinking the idea of decorations galore.  Forget the "go big or go home" mantra, and think in terms of the little decorative details which can add the holiday glow and keep the calm in your festivities.
I decided to follow my own advice, so our snow villages, while we treasure them, have remained tucked away for another year.  After getting the big tree done, I looked at a few extra ornaments and decided to give them a new life in miniature.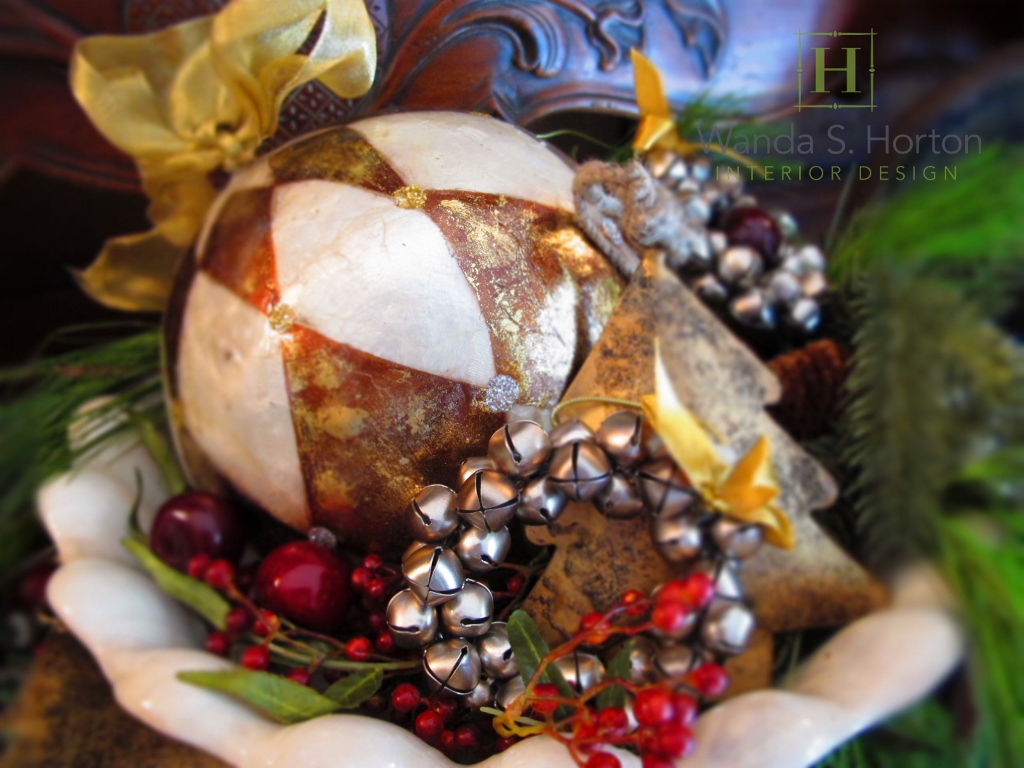 A beautiful client gift, the harlequin-patterned ball, makes for a great focal point in my ironstone bowl.  Some extra jingle bell wreaths are mixed with fresh, evergreen clippings, along with faux berries and a metal Christmas tree ornament.  Sometimes the best collaborations come from the unexpected.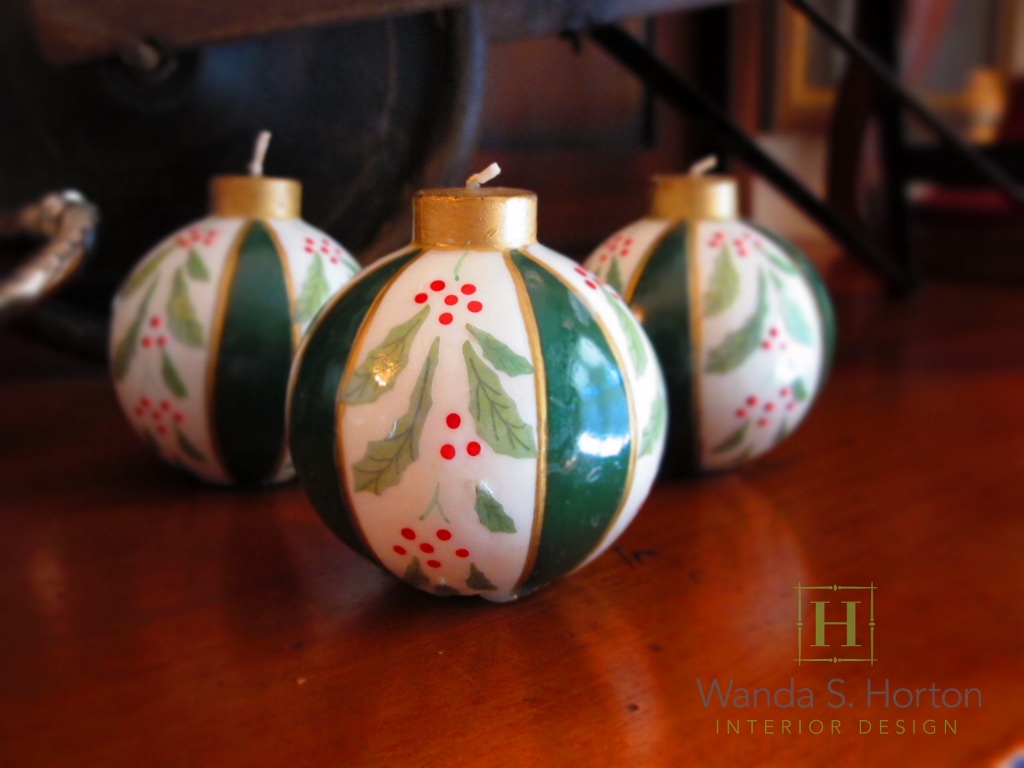 I've saved these candles for years and they've made appearances all over the house.  Some treasures are worth preserving.
Grouping "like" items together prevents the feeling of clutter when it comes to interior design.  The same thing applies for holiday decorating.  Vignettes pack more punch with similar motifs and colors.  A fun ornament and a Vietri trivet are backed by my Waterford biscuit jar.  Hmmmm.  I think it could use some colorful balls, don't you?  That's the point – just stand back and snap a photo.  It will often tell you if you need something more or even something less.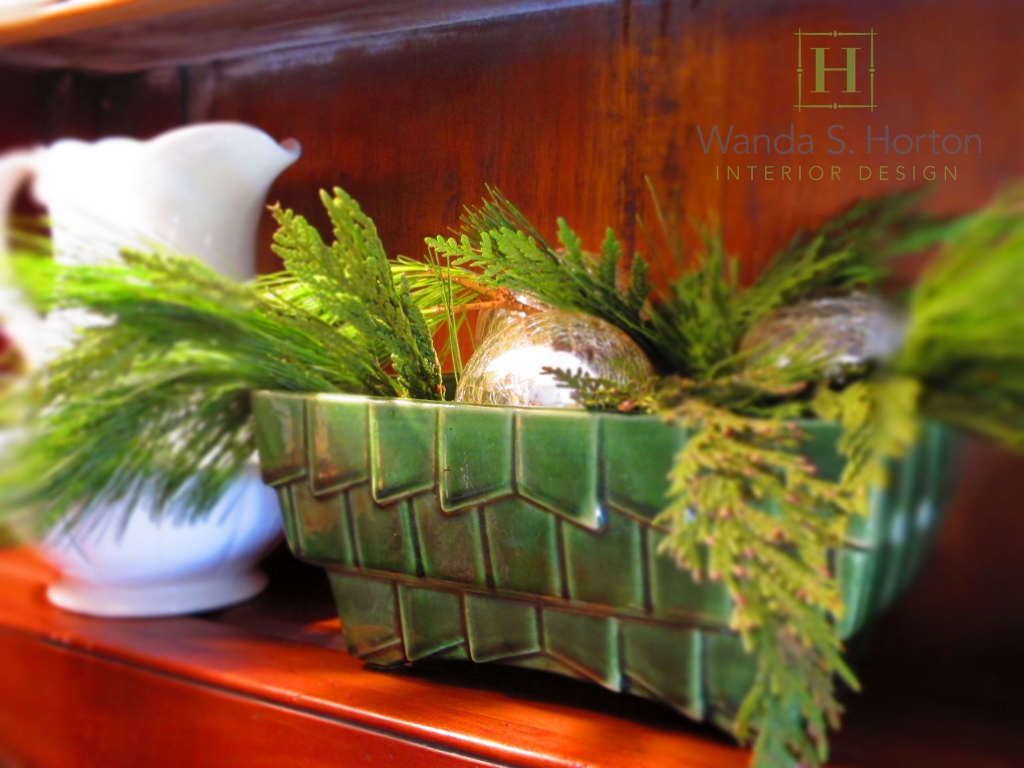 Simplicity doesn't have to be boring.  My vintage McCoy planter makes a great foundation for filling with mercury glass balls and more green clippings.  The trick is to combine textures in an interesting way.  It probably took less than ten minutes to nip and tuck this arrangement.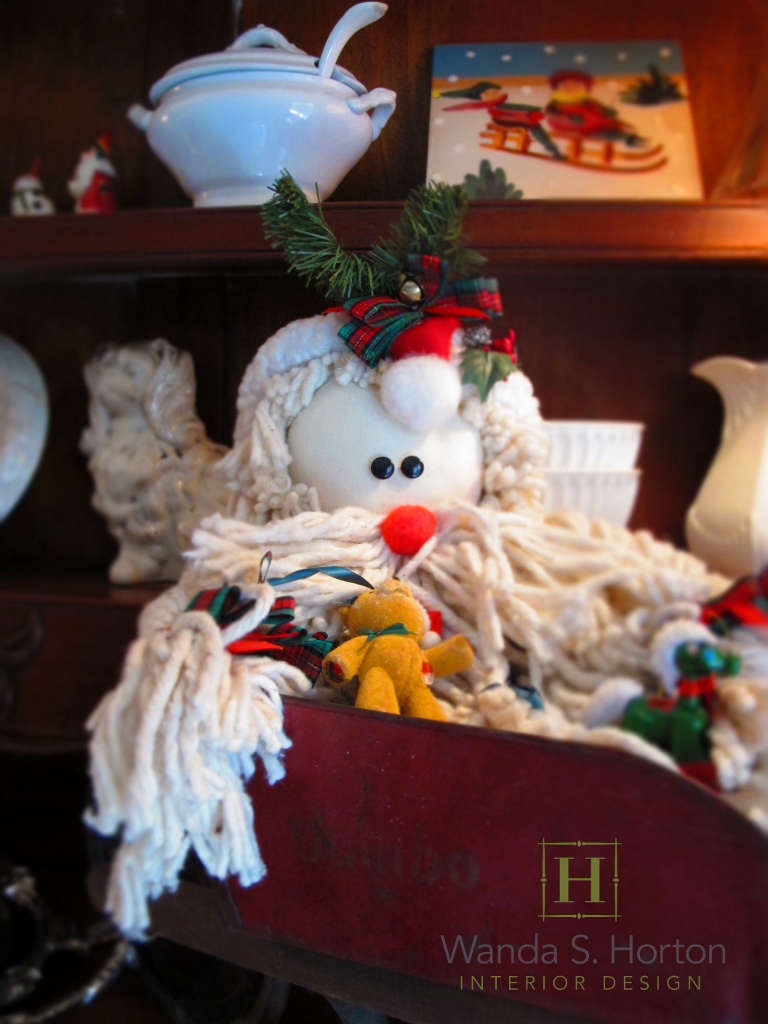 Sentimental objects often find their way into our home.  My sister-in-law made this mop Santa for us many years ago.  He helps us to keep the whimsy alive while reminding us of the love in which she created these for each member of the Horton family.  He's just as happy as he can be propped in our vintage, toy wheelbarrow!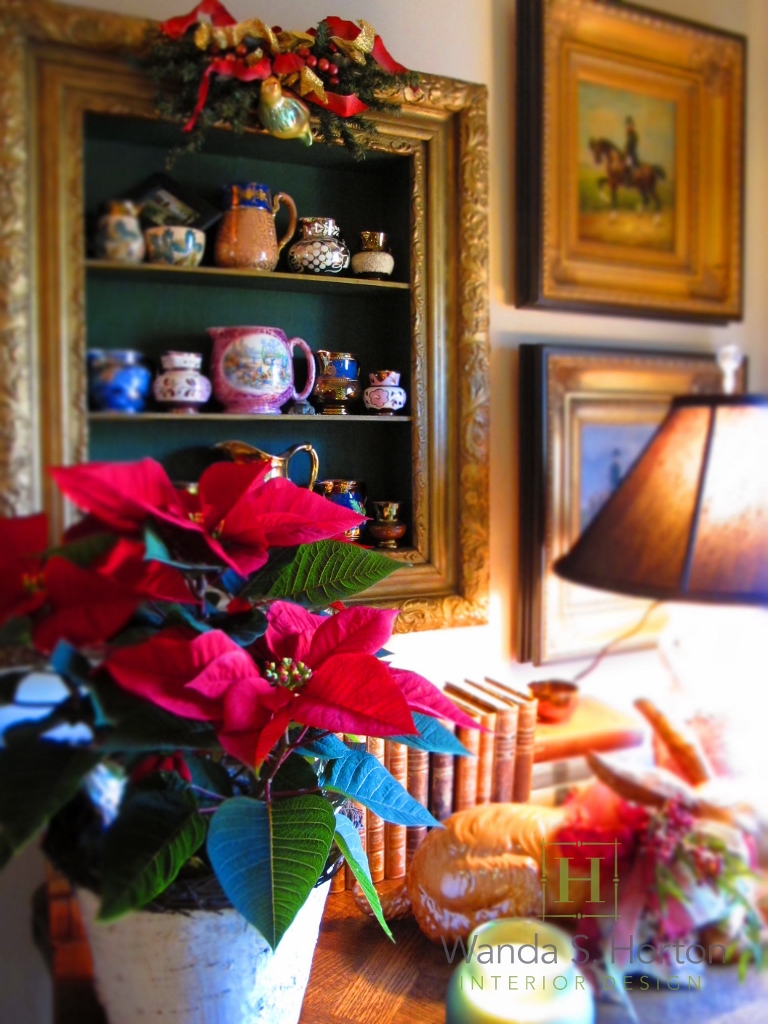 Another little tabletop vignette is simply designed by placing a poinsettia in a birch container, clipping an embellishment on my grandmother's lusterware-filled shadowbox, and the ceramic jack rabbit is be-ribboned in red and green.  A candle glows and lightly scents the air with evergreen.  Every night, when I relax in my chair and prop my feet on the ottoman, I get to enjoy this sight and it makes me smile.  It feels like home to me.
This holiday season, and throughout the New Year, I hope you'll use your own special objects or touchstone pieces in ways that will bring you joy and delight!  Sending all of my best wishes to you and yours! ~ Wanda