We look so good together!
Hooker Furniture furnishings and your home, that is.
Since beginning our "Snap, Share and Win" photo sharing contest, nearly 100 of you have submitted beautiful photos of Hooker Furniture pieces in your home.
Not only does the furniture look amazing in your home, we love the passion you are expressing.
"I need more Hooker Furniture in my life," said Kari, when sharing a three-drawer chest.
"I'm a tad bit obsessed with my Hooker Furniture," wrote another fan.
 The fun is just getting started, so we hope you will share your Hooker Furniture with us for a chance to win up to $2,500 of furniture of your choice.
Do you have a personal living space that has been enhanced or made exceptional with Hooker Furniture furnishings? If so, we'd love to see it!
Snap a photo of your furniture and share with us for a chance to win up to $2,500 of your choice of Hooker furnishings!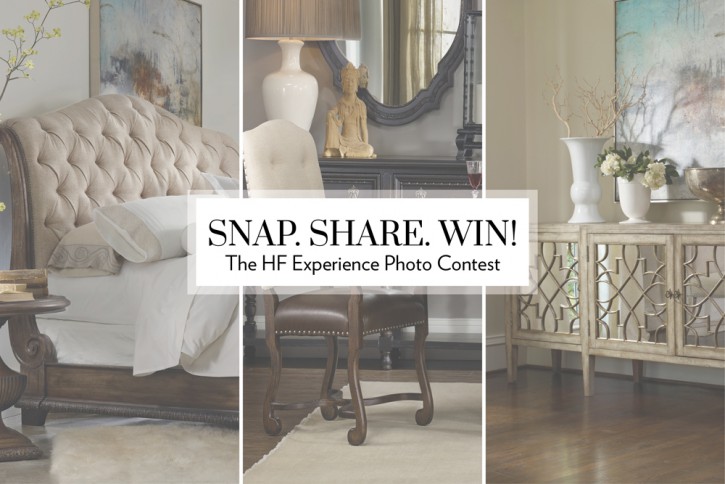 Click on the photo collage above or below, or click on our entry page here for the easy directions to submit your photo.
Simply post your photo (s) on Twitter or Instagram using the hashtag #hfexperience, or directly upload your photo here.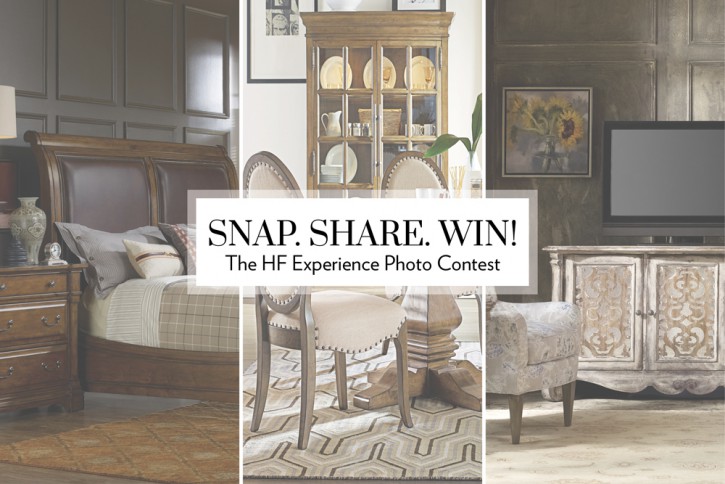 Will you share with us a bedroom photo like Charles and Sherri Austin, or Tashia McGinn did, below?
Or will you share a kitchen or dining room photo?
Just as fun as submitting your photo, you also get a chance to vote for your favorite!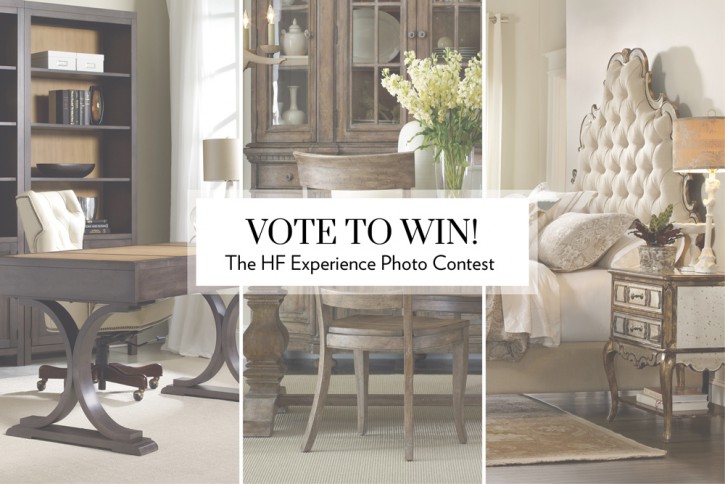 By submitting your photo OR voting for your favorite, or both, you qualify for a chance to be one of several winners in our photo sharing contest! First place is $2,500 worth of Hooker Furniture of your choice, second place is $1,500 and third place is $1,000.
We look forward to seeing your "furniture selfies," and hearing how furnishings are enriching your home and life!