The home fashion trends for fall 2016 and 2017 will come into focus when the international High Point Furniture Market opens later this month. There, furniture is introduced that will find its way into stores and design studios all over America next winter and spring.
Already, the exciting story lines are becoming apparent. Here's a look at the trends that will impact home for the next year: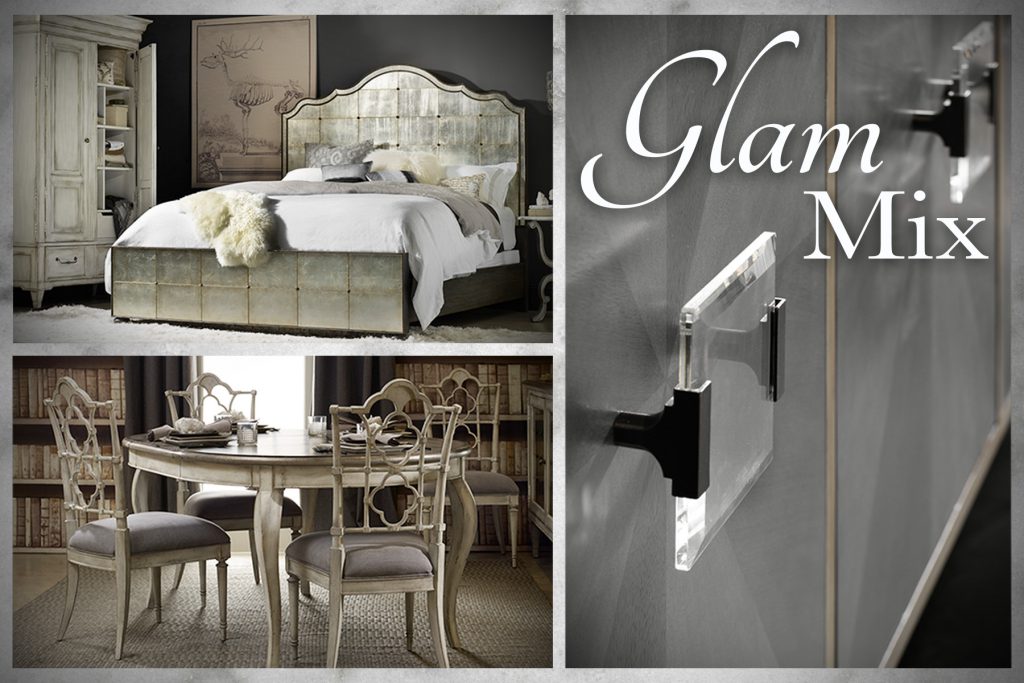 Glam Mix
A new take on French style could be called Modern French or New French. This trend is especially seen in the Arabella Collection, to be introduced by  Hooker Furniture.  Traditional French elements are married with clean and modern silhouettes, metals and painted glass (eglomise) to create an industrial luxe look. 
 Glam Mix takes two of the most pervasive home furniture trends in the last several years — industrial interiors and laid-back luxurious looks — and brings them together for a result much greater than the sum of two parts. The new direction takes industrial style — which can become cold and stark — and makes it softer and more romantic.
 Silver Resurgence
The Arabella Entertainment Center reflects another trend for both fashion and home in 2017: a resurgence of silver.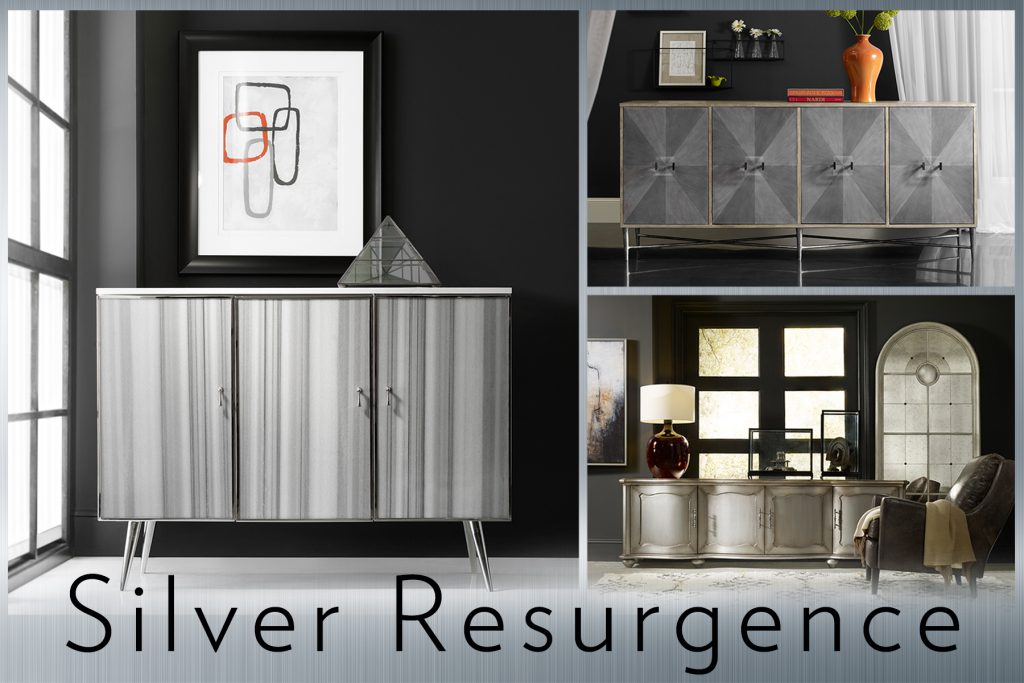 After several seasons in which gold and its relatives of copper and champagne have dominated, silver is starting to surface again in apparel, decorative accessories and home.
 Material World
Whether you prefer traditional and classic interiors, contemporary modern or a mix of the two, one trend that transcends all style directions is an emphasis on materials and tactile surfaces.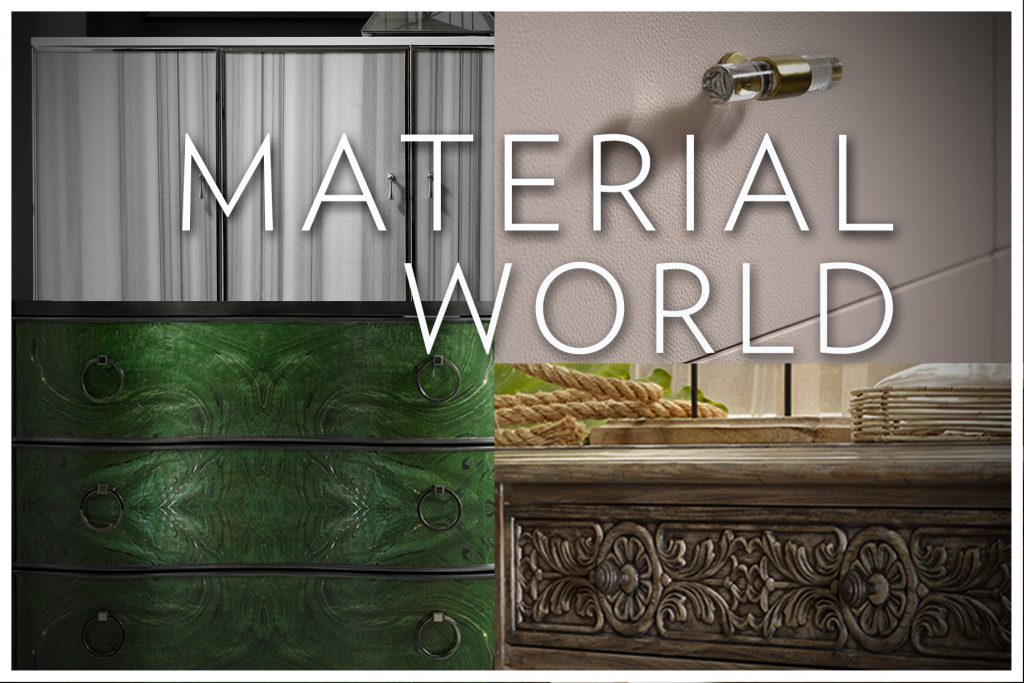 Metals and metallic finishes, natural materials like raffia and stone, carved and painted surfaces all get into the action.
The Bexar Huntboard is part of a major new collection, Hill Country, that takes a deep dive into the artistry, antiques, culture and landmarks of an American region: Texas Hill Country.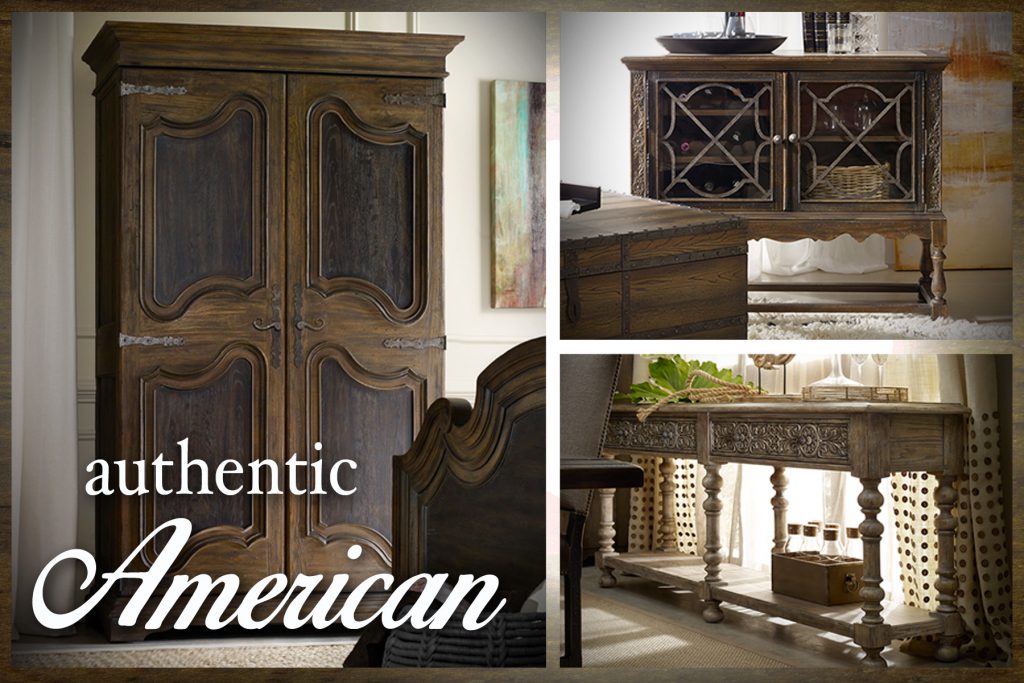 Inspired by the rugged beauty, wide vistas and low rolling hills of the Texas Hill Country, the collection imparts an authentic American character and exudes the rich heritage of a region.
Natural Inspirations
Capturing the beauty and allure of rugged coastlines, remote beaches and serene deserts, a major direction identified by global trend forecaster Fashion Snoops is called Cove. This look defines a new shift in contemporary style that is heavily inspired by the natural environment.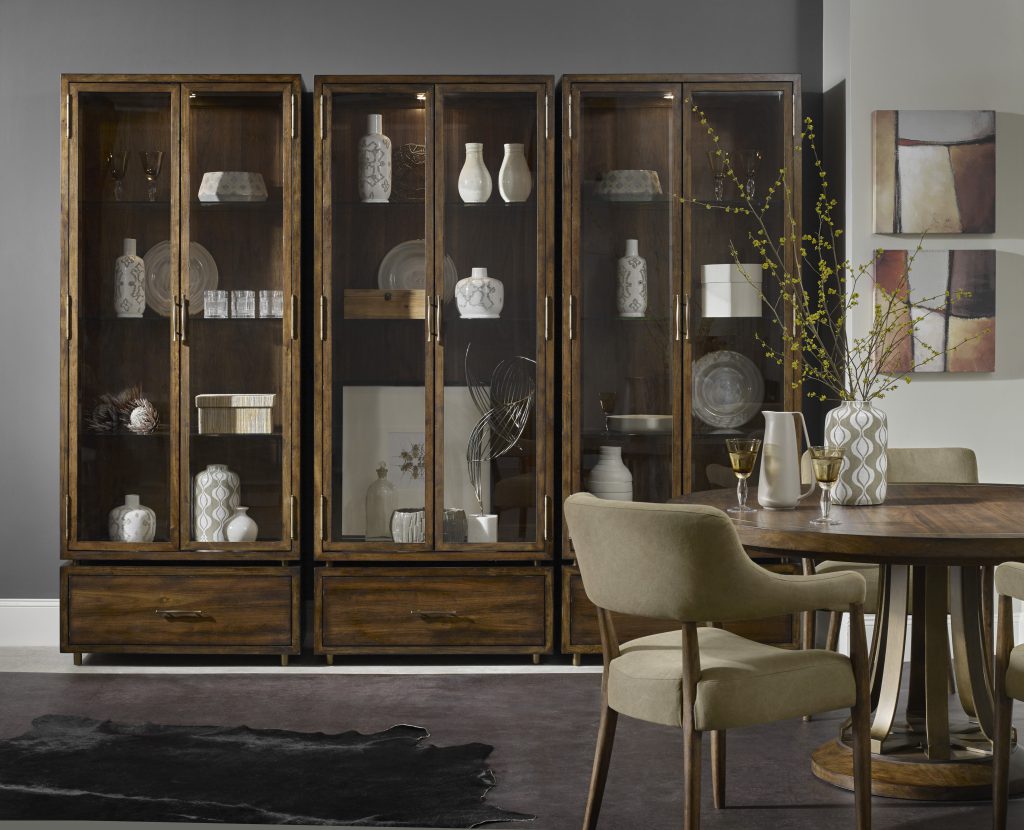 As interiors take a decidedly contemporary direction today, there can be a tendency for them to feel a little cold or hard-edged. The organic and natural inspiration of furniture like the Chevron Console, above, helps soften contemporary interiors and provide a bridge to nature offering more emotional appeal.