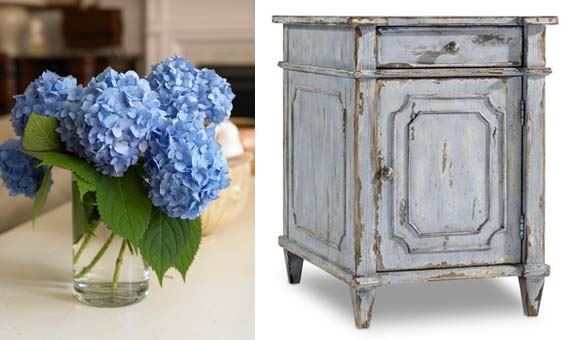 As Memorial Day ushers in the beginning of summer, it's the time of year when our thoughts dwell in our gardens, and how to bring their beauty inside. 
Pick a lovely bouquet–in an instant, a focal point. Select a special furniture accent, and create a small, but delightful, new moment of pleasure that will last for many seasons to come.
Inspirations Beyond the Garden Gate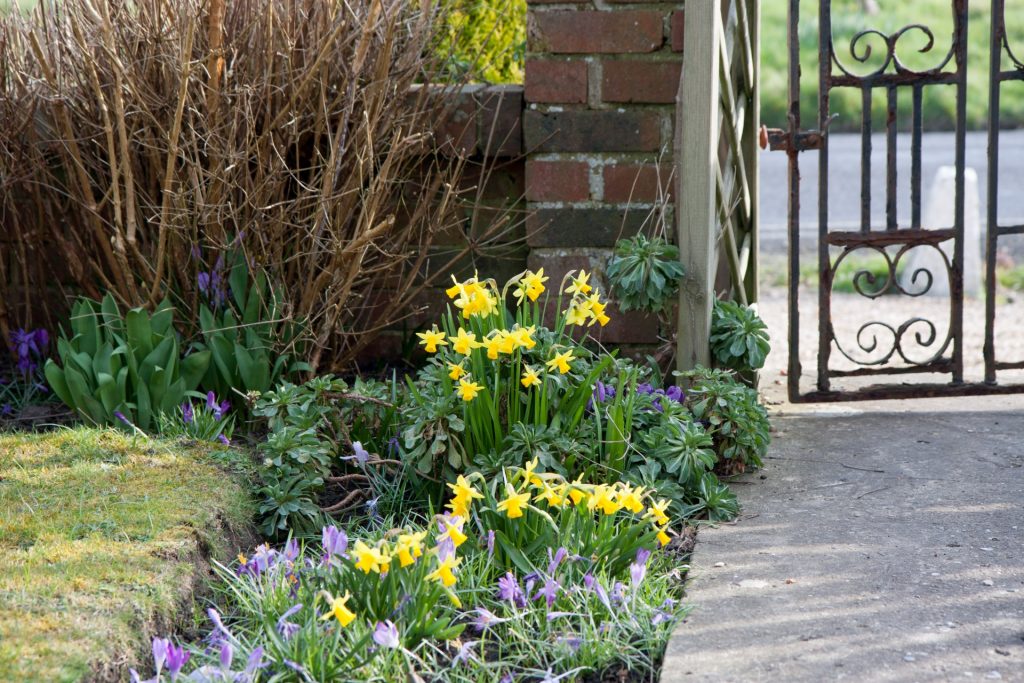 The Victorians created ironwork that was both intricate and artful. Garden gates, fences and arbors have all stood the test of time.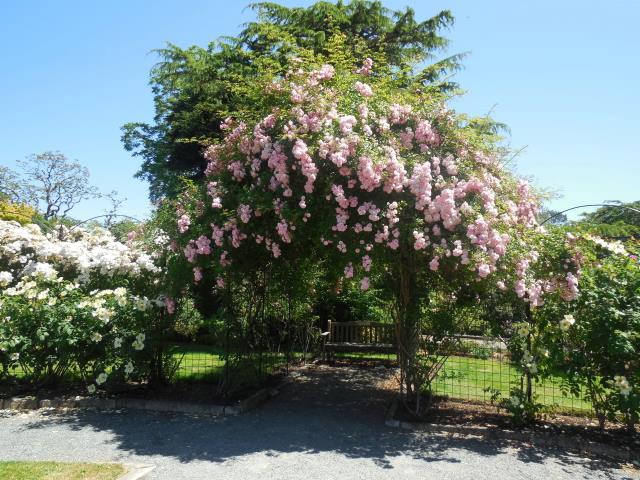 We still look to gates, arbors, trellises and gazebos for furniture and design inspiration. Here: a garden of accents to pick for your home, with just such grace and charm.
The True Vintage Nest of Tables, in a variety of heights from 24 inches, exhibits the hand craftsmanship so valued by the Victorians. The metal base borrows heavily from the designs found on venerable iron gates, and is paired with an antiqued mirrored top. 
These tables are at home in living or family room, but can also serve well as functional accents in the sunroom or on the porch for a special occasion—like a Memorial Day gathering or picnic.
 The Vibrancy of a Summer Garden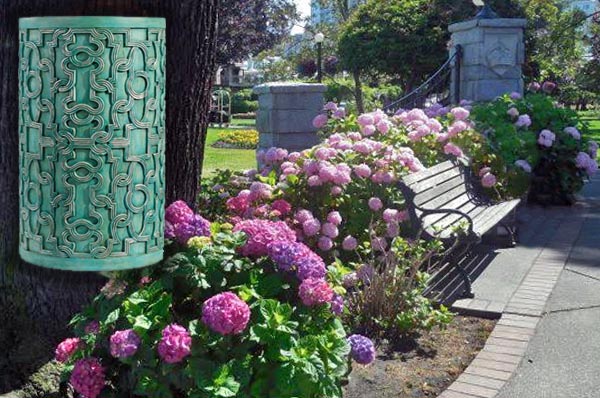 Red roses, blue and purple hydrangeas and all the flowers of summer singing with color–admire them in nature, and find a place at home for their vibrant spirit.
The Mia Drum Table is the perfect place for a spot of iced tea on a warm summer day. It has the deep color one notices in a thriving garden, and the texture of garden crockery.
The Lady in Red Console, with the spirited hue of geraniums, will brighten a home just as those beloved flowers find their place out of doors. Contemporary in design, the accents table with its wallpapered drawers works well beneath a mirror, a wall of art or photographs–perhaps of your favorite garden blooms.
A Forever Garden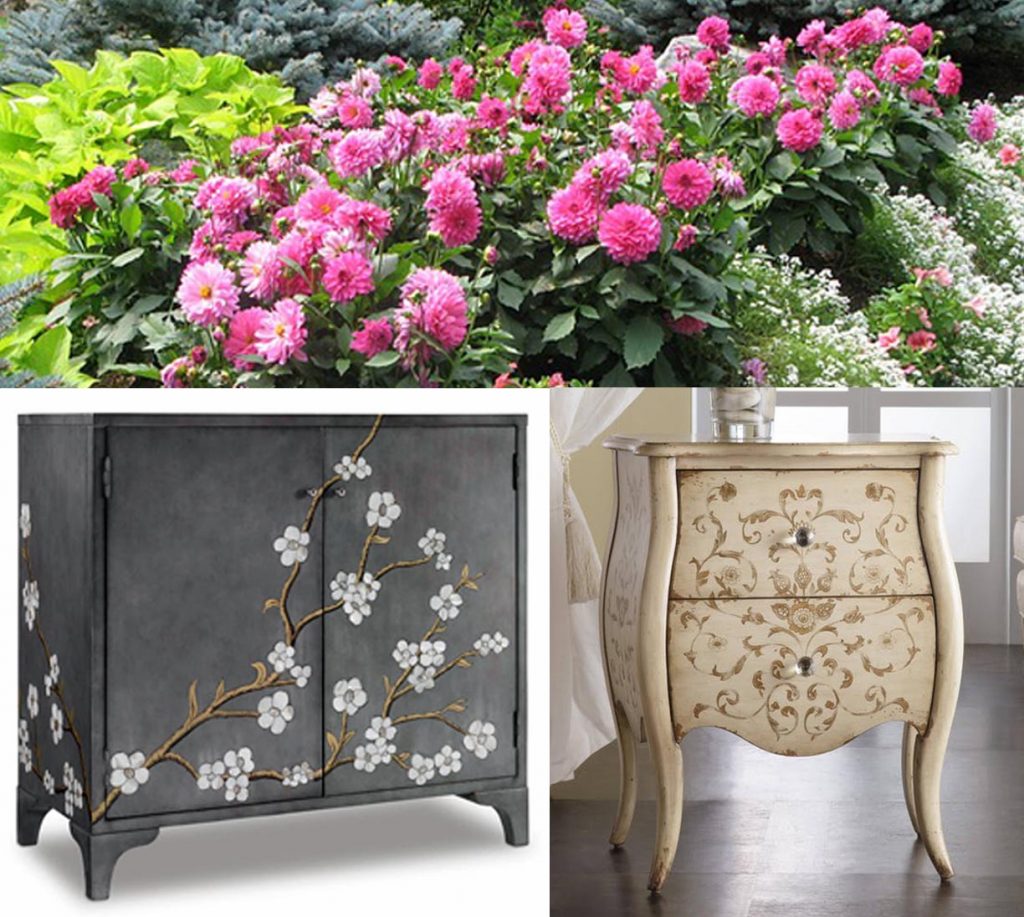 Flowers festoon and inspire these delightful accent pieces–bringing the pleasure of the garden for days and years to come.
The In Bloom Chest has blossoms that fall gently on top and drift down to a dramatic display created in gold leaf, silver powder and mother-of-pearl. Rain or shine, the garden-inspired chest thrives at home.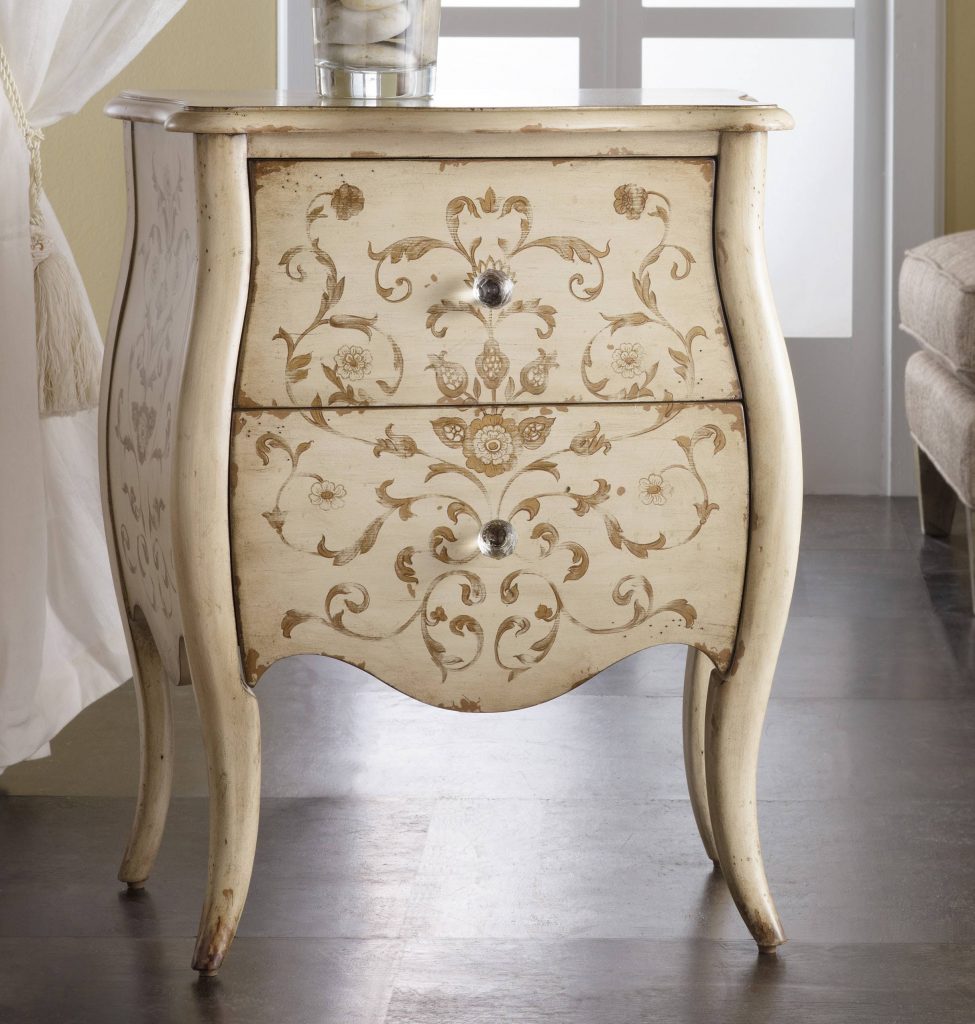 The Ariana Hand Painted Chest is French in feeling, with a delicately rendered floral motif. Glass knobs are intricately faceted. Photo: Hooker Furniture.
Along the Garden Path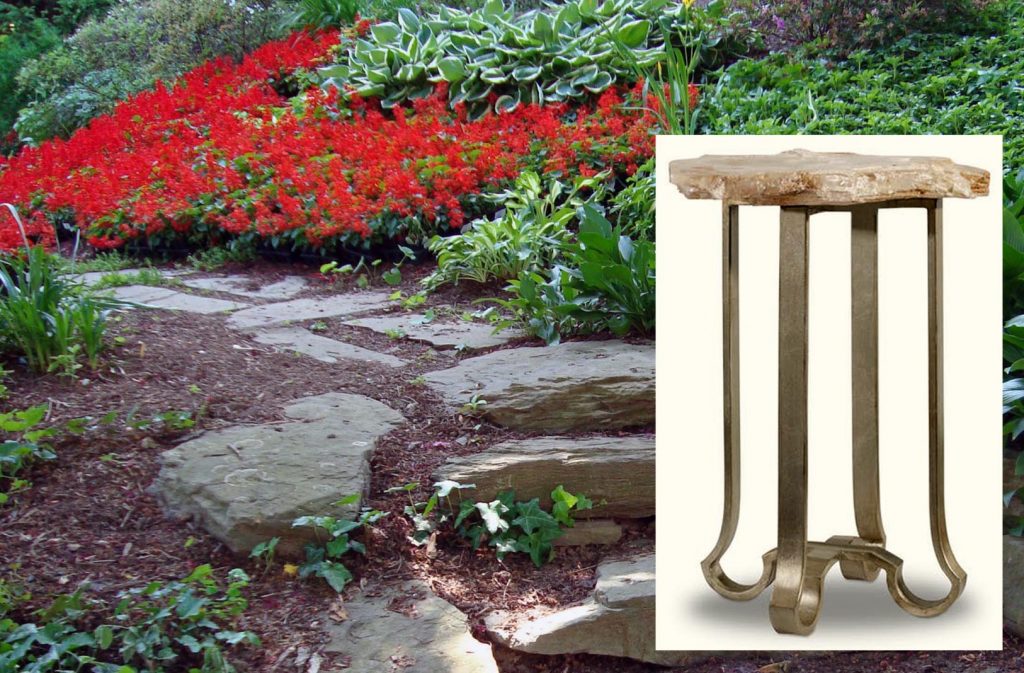 Meander in a garden, run a stick along a wooden fence, hop from stone to stone along a path–and stop to trace your steps. The accent pieces here have the flair and flavor of a guided nature walk.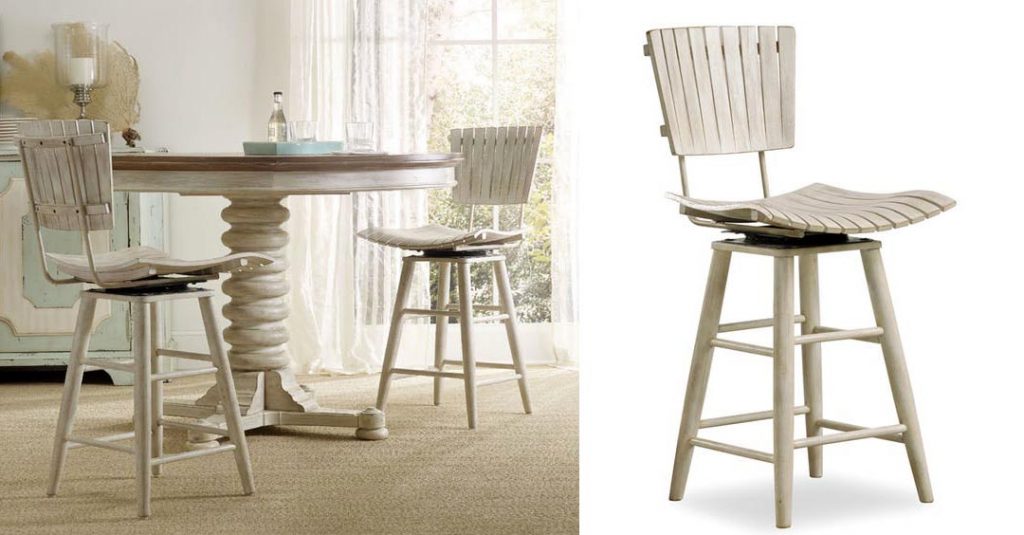 The slatted seat and back of this swivel back 40-inch high chair has the appeal of Tom Sawyer's painted fence with its Hatteras White Finish. 
Imagine yourself pushed up to a counter or pub table as you arrange flowers picked from your garden at the Sunset Point Counter Chair. Or perhaps you are seated for a casual meal with the flavor of a summer picnic.
The Melange Stone-Top End Table will remind you of a romantic garden path.