Create Your Dream Space: An Illustrated Guide to Artful Pairings
When it comes to choosing art, it's easy to feel overwhelmed. It can be hard to know where to start, and there's always the fear of making a mistake. The simple truth is: If you choose art that you love, then it will work. Whether you hang a canvas, framed print, or a grouping, artwork gives you the opportunity to personalize your space.
No matter what your design taste, there's art to fit your style. Here are nine fabulous pairings of art and furniture you can use to inspire your own home:
Pair watercolor art with an artistic piece like the Transcend Writing Desk, crafted of solid Acacia wood in a transparent light cinnamon finish,with a rustic modern vibe.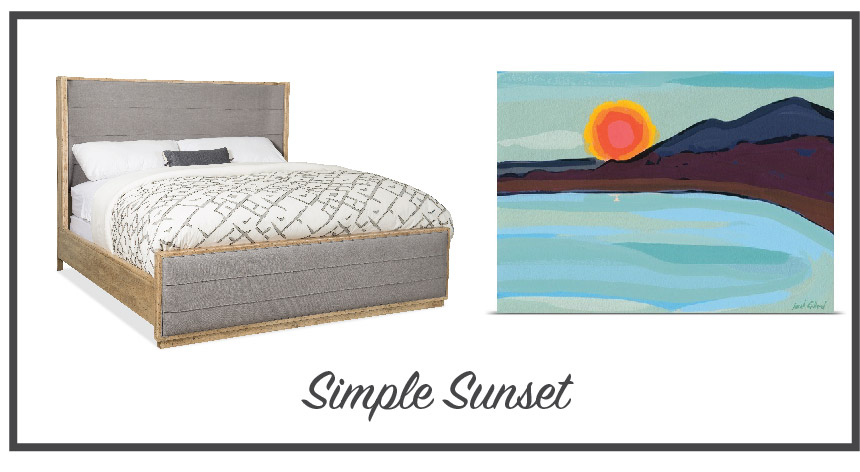 Artwork is most striking when it attracts our eye and engages our senses. This streamlined sunset painting mirrors the clean lines and straightforward appeal of our Urban Elevation Upholstered Shelter Bed from the American Life Collection.