Kentucky's Legendary Horse Country Inspires Rustic Elegance
When you think about Kentucky, horse racing, bluegrass music, barbecue and bourbon are what most often come to mind. And with good reason. While the state boasts several major metropolitan areas, it's retained a timeless character known for horse farms and rolling countryside. This rustic charm and the classic appeal of Kentucky's Horse Country has inspired a new collection of furnishings, aptly called: Hill Country.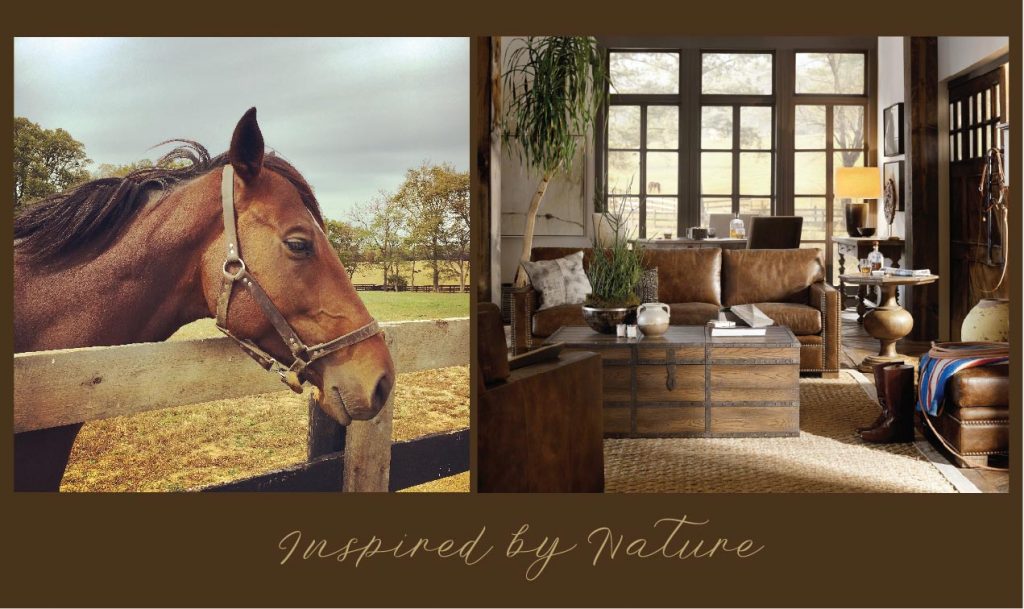 Weathered woods, metal accents and handsome detailing are the hallmarks of the Hill Country Collection. The Pinta Trail Strong Box Cocktail Table features left and right-sliding tops and a center lift lid. Inside it has generous storage, including removable wine storage, while casters make it easy to move.
Some of the world's most beautiful views are the hillside landscapes of America's countryside, and Kentucky boasts more than a few. Noted author Irvin Cobb once said: "To be born in Kentucky is a heritage, to brag about it is a habit, to appreciate it is a virtue." We couldn't agree more.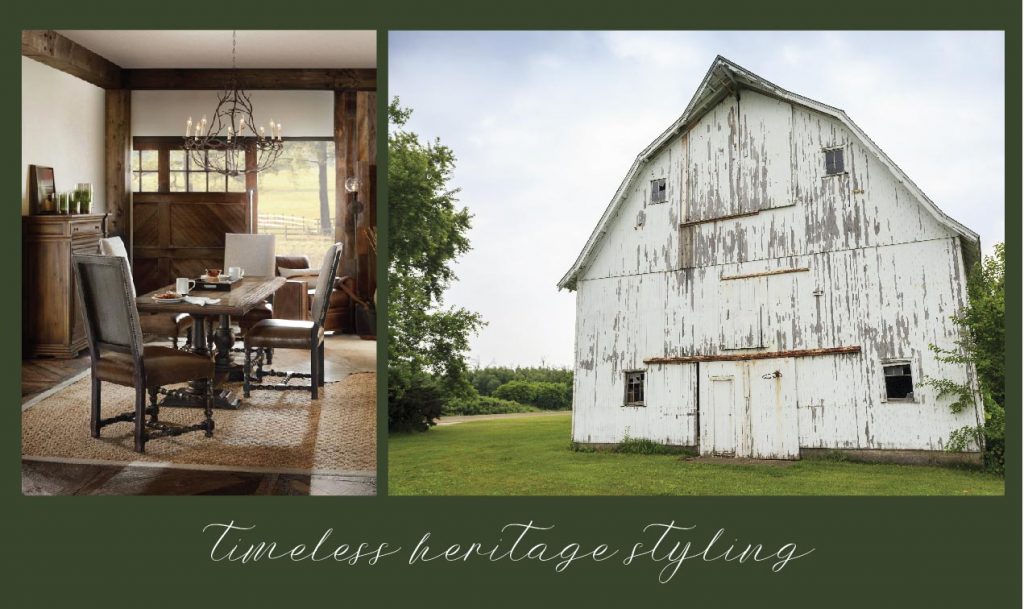 Why is Kentucky called the bluegrass state? It garnered this nickname because of the proliferation of bluegrass that flourishes across its miles and miles of pastures. With endless painted white fences that continue for miles the Horse Country of Kentucky inspires a relaxed way of living that prizes summer breezes, casual afternoons and, at least once a year, the perfect mint julep.
Today's increasingly popular modern rustic aesthetic is forged in the concept of everyday elegance. Fancy details and fussy finishes have been replaced with classic shapes and timeless finishes. A perfect example of this is the Bluewind Flip-Top Console Table — a multifunctional piece that unfolds so it can be used as a sofa table, extra dining surface, or writing desk.
No conversation about Kentucky is complete without mention of the mint julep. A staple at the Kentucky Derby, its heritage dates to the eighteenth century where its mere presence symbolized wealth. Beyond the ability to offer guests a drink, having whiskey and ice indicated wealth, as did the traditional silver cup it's served in.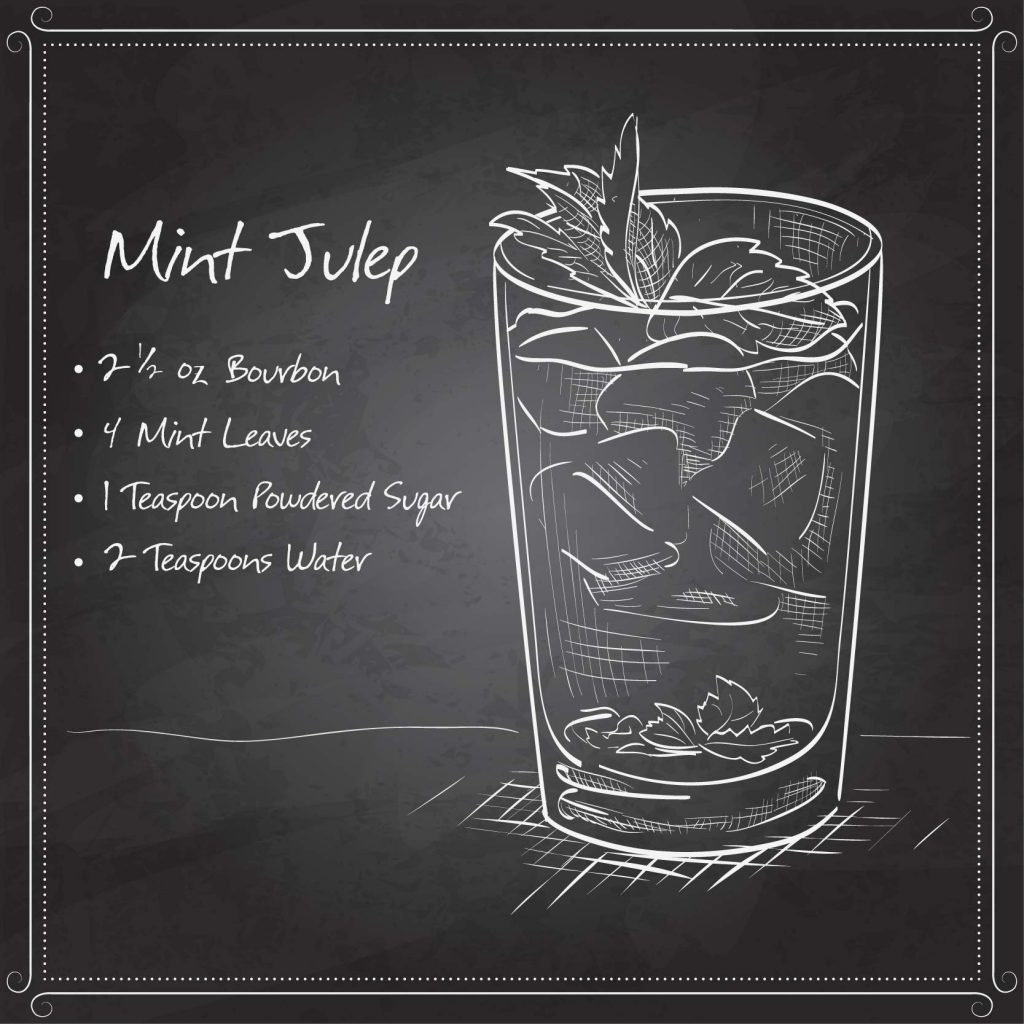 The mint julep has been associated with the Kentucky Derby since 1938, and each year almost 120,000 of them are served at Churchill Downs over the two-day period of the races.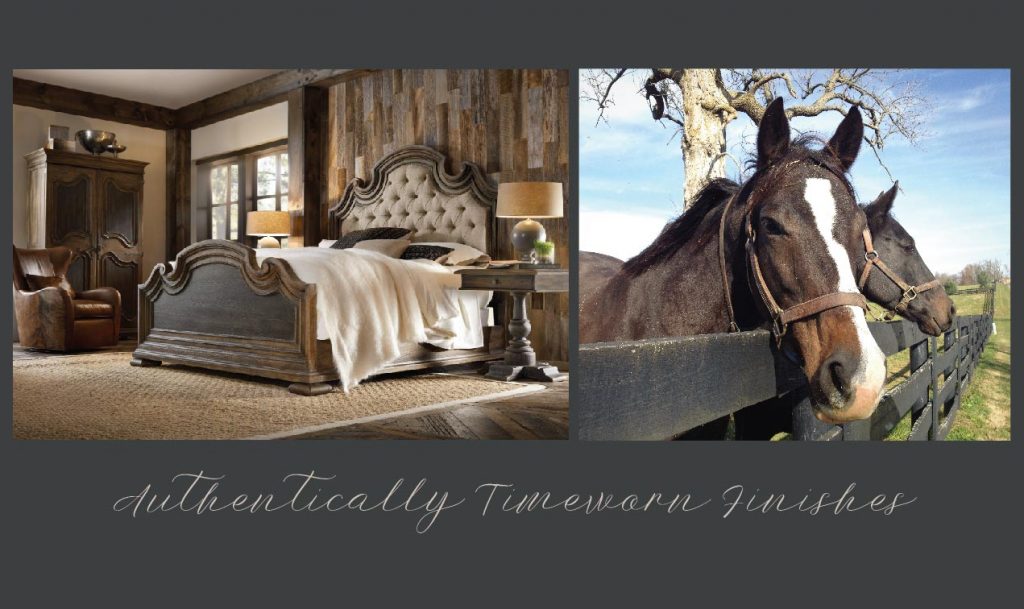 Authenticity is a word that perfectly depicts the character of Hill Country. The Fair Oaks Upholstered Bed features timeworn finishes of saddle brown and anthracite black, creating a two-tone look that is as authentic as the countryside itself. A tufted upholstered headboard softens the look while adding sumptuous comfort.
Unlike any collection before it, Hill Country captures the natural beauty of America's landscape and translates it into furnishings that reflect authentic American character. From dining room and bedroom to home office and accent furniture—there's something for every room in the home. Kentucky's Hill Country is reflected in the handcrafted look of these furnishings, and gives each an inspiration story uniquely its own.