Perfect Pairings
Find your favorite Hill Country furniture, and we've got the perfect wine recommendation.
Whether you're a devotee of wine or home furnishings or both, you're sure to love the furniture pieces in Hooker Furniture's Hill Country Collection. Inspired by the picturesque beauty of California's wine region, this whole-home group offers a unique aesthetic that imparts authentic American character.
Hill Country's distinctive look features flat-cut rustic white oak veneer that's cracked before it's finished to give it time-worn character. The one-of-a-kind finish is complemented by thoughtful design details that imbue a space with personality. The only question becomes: Which pieces to choose? 
To help you get started, we've paired some popular wines with some of the group's signature silhouettes. Find your favorite wine, and check out the furniture it pairs with—or, start with your favorite furnishings and enjoy our well-researched wine recommendations. Either way, it's a win-win. Cheers!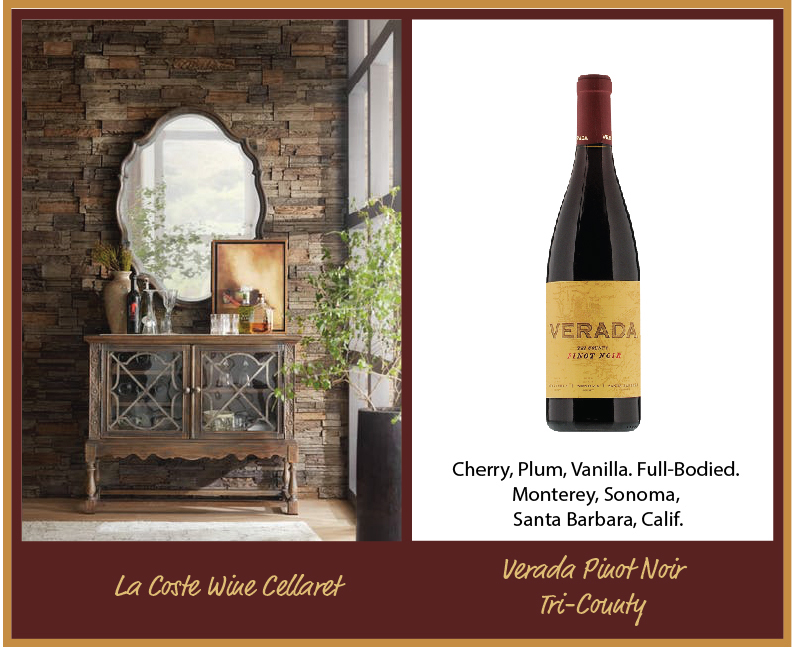 Storing your favorite wines has never been more fashionable. We've paired the statement-making  La Coste Wine Cellaret with an equally bold Pinot Noir. Both are dramatic yet memorable and are sure to leave a lasting impression.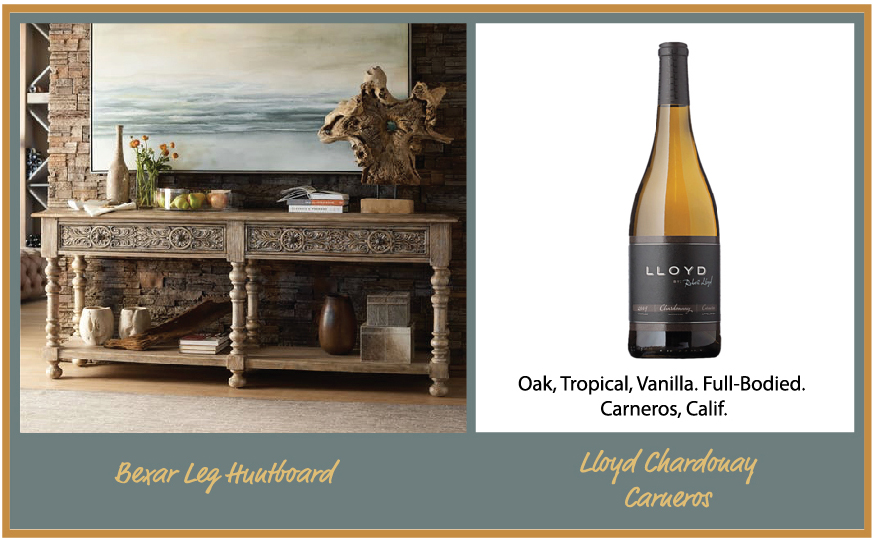 Lighter yet substantial, the Lloyd Chardonnay Carneros is an excellent example of a full-bodied white wine. Just as this Bexar Leg Huntboard features intricate carvings and turnings that give it dimension, oak and vanilla tones add depth to this wine.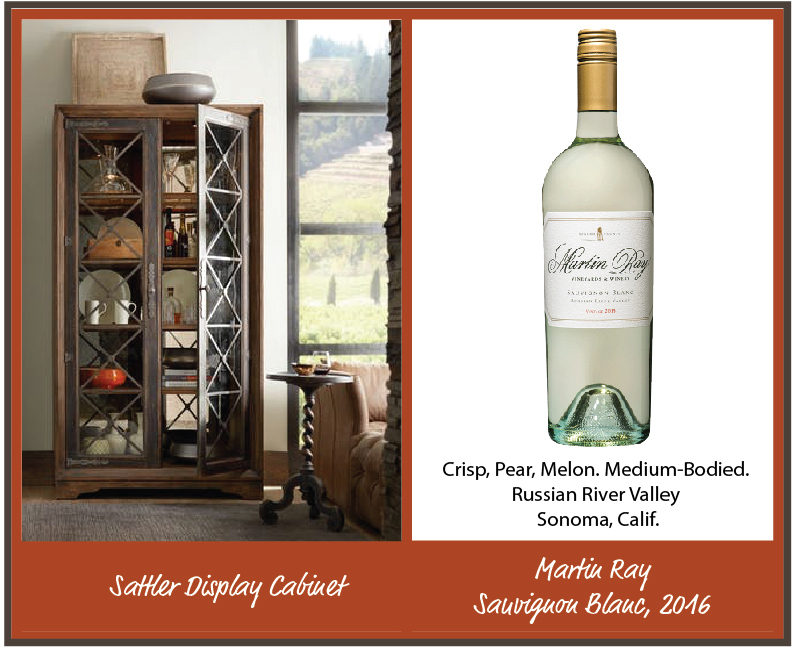 We think you can't go wrong with a great display cabinet or a delicious Sauvignon Blanc. Both are timeless and work well with others. The Sattler Display Cabinet adds beauty to any space and fits in nearly every room of the home. Meanwhile, the crisp, fruity notes of this refreshing white wine complement just about any food or occasion.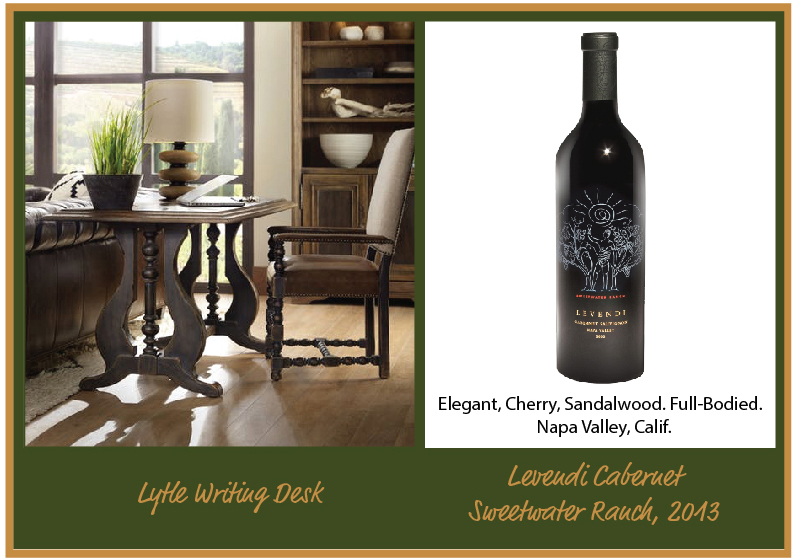 A rich Cabernet is definitely something to write home about, and what better place to compose that note or email than the Lytle Writing Desk? Its distinctive silhouette adds visual interest to create a piece that's both fashionable and functional. Having a party or gathering? Use it as a buffet or for serving foot and drinks, like this delicious one from Napa Valley.
While trends come and go, classics never go out of style. Hill Country's wine-friendly pieces offer furnishings in timeless looks interpreted for today's lifestyles. From intriguing silhouettes and hand carvings to heirloom-worthy finishes, each of these signature pieces has its own inspiration story. Just as each wine offers a distinct profile and story of its origin, each piece in Hill Country has a story of its own. As you decorate, ask yourself: What story does my home tell?