Orange and October go together like chocolate and peanut butter. Yet, orange has so much to offer any time of the year, especially during Autumn.
In fact, orange is more popular today than at any time since the 1970s.
Orange is at home anywhere you want to encourage socializing, dining or active fun.
And orange can work with any color scheme.
In fashion apparel, orange is most flattering on warm-toned skin that tans easily or is golden-brown, but in decorating, I find orange adds an edgy spark to berry, wine and other cool red hues, just as it does to the more typical blue, green or yellow.
What's more, orange is up there with lime, aqua or hot pink as a really easy way to update the most traditional furniture shape, fabric pattern or room decorating scheme. 
So, give this warm color a try and dial down the thermostat right up until Black Friday!
Diamonds are a home's best friend where they're in a cheerful orange-based pattern like this one on the channel-back Sam Moore Annabelle Chair. The traditional channel-back design gets a youthful lift from the kicky print color.
Bittersweet is just different enough to give friendly orange a sophisticated air, as shown on this Sergei Club Chair from Sam Moore. Nailhead trim adds rich glimmer to the glow.
For a really bold, contemporary punch of orange, try an orange leather on a statement piece like the Davlin sofa from Bradington-Young.
Taking a more subtle direction, classically elegant patterns are right at home in welcoming warm shades of orange, softened with your favorite neutrals, dark and light, as seen on the Claremont skirted club chair from Sam Moore.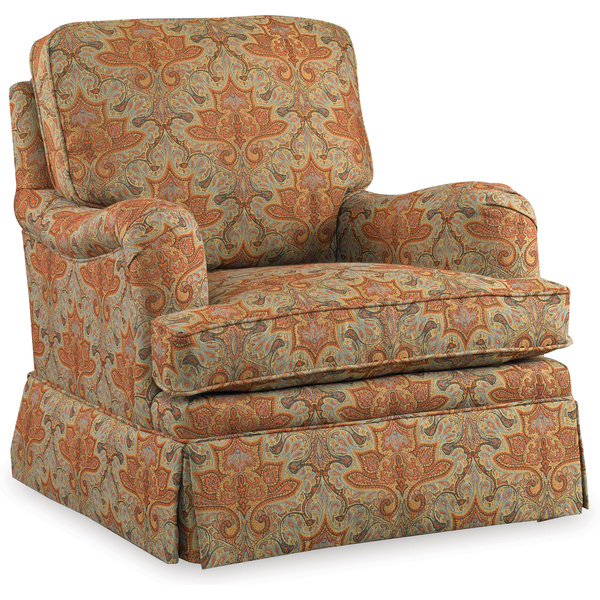 The Claremont, incidentally, is also available as a swivel glider.
You don't need a lot of orange to make a splash. A shade like charcoal or dark taupe–more interesting than black or brown– gets a lift from just a few spicy pillows on the Eaton Sectional.
This sunset-hued handmade basket from SERRV.com shows how you can successfully use orange, not only with the expected blue, but with violet and even maroon, too.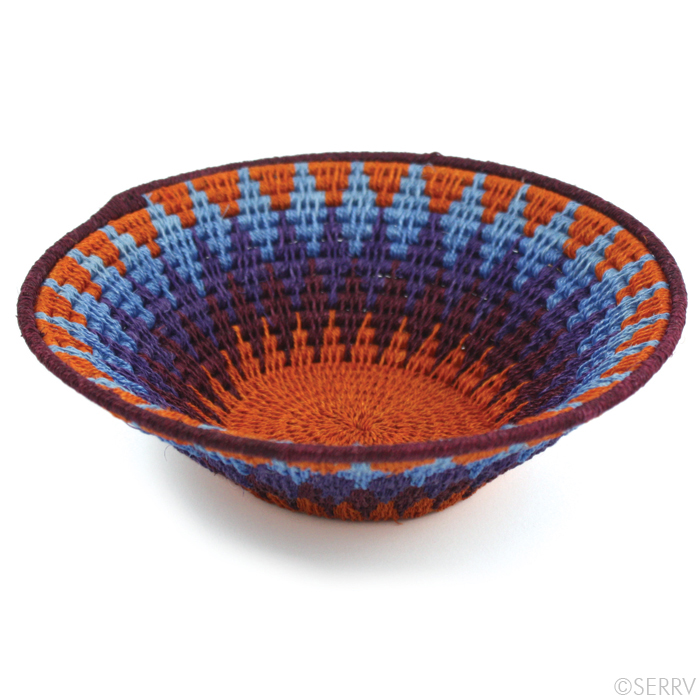 And Halloween isn't the only time to enjoy orange and black. Handmade baskets, trivets and other small-scale accents show how timeless, yet very modern, this combo can be.