The Hill Country Story- Part 1 of a 3-Part Series
As a Texan for most of my life, I can truly say there's no place like home in the Lone Star State–a land big in size, spirit and can-do attitude.
Here we can travel across prairies, hilly countrysides, forests and seaside ports without ever crossing the state line. Legends loom sky-high from Davy Crockett's last stand at the Alamo to J.R. Ewing's mythical oil baron reign at Southfork. This is where big dreams come true as evidenced by multi-cultural influences (from Spain, France, Mexico, Germany and Italy) that have enriched our heritage throughout the years. They've also served as the foundation for a design point-of-view with universal appeal because it's reflective of the American spirit as a whole.
Hooker Furniture's new casual American Hill Country Furniture Collection taps into this trend with designs that reflect the varied landscape and European influences found in an iconic region of our state.
And because Hill Country is infused with authentic American character, it's a look that takes a deep dive into the artistry, antiques,  culture and natural terrain of not only the hill country of Texas, but also the refined estates of Napa Valley and the natural beauty of the bluegrass regions of Kentucky.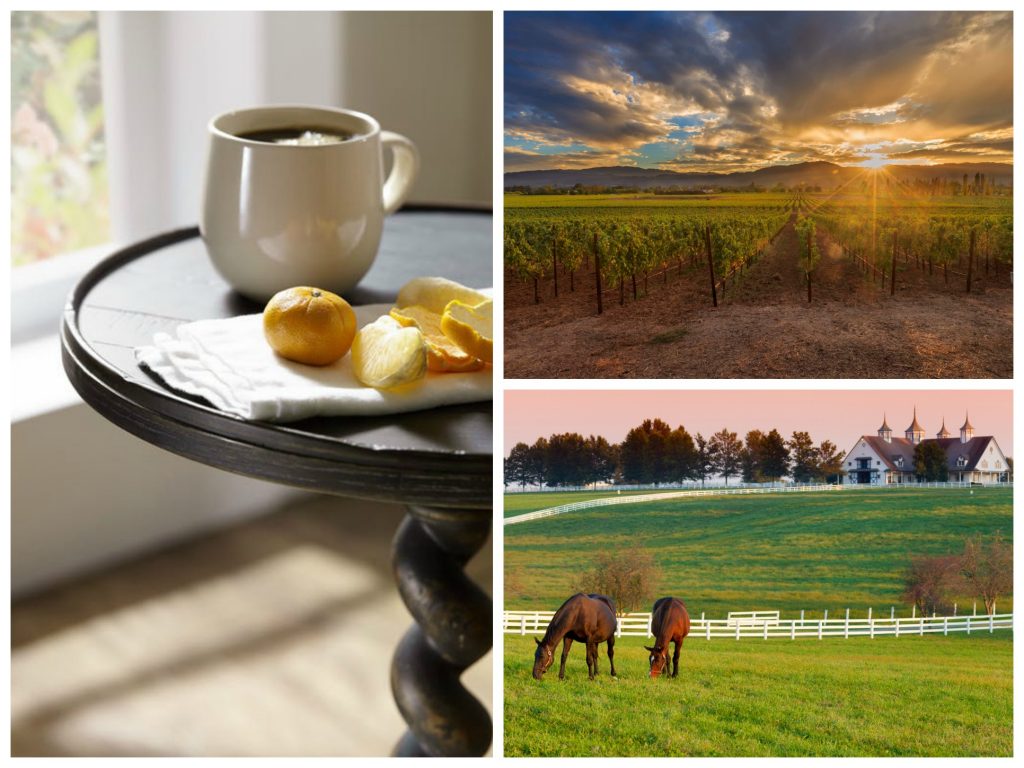 With its striking architectural pedestal and time-worn, saddle brown finish, the  Blanco foyer/dining table provides an easy-on-the-eyes transition from scenic outdoor settings such as this grassy field overlooking the Pedernales River and a wooded enclave with spotted deer.
The Pinta Trail Strong Box Cocktail Table looks as Old West as cattle roaming on a ranch. But look inside. It's designed for modern living with sliding tops, removable trays, storage galore (including a nine-cell wine rack) and casters for easy moving.
Crafted of flat-cut rustic white oak veneer finished to appear seasoned over time, the Bandera Dining Table is a refined rustic like the native Texas Hill Country limestone used to build the  Pioneer Museum in Fredericksburg.
Built in 1886 as the showplace of cattle baron Jesse Driskill, The Driskill Hotel  is designed with turn-of-the-century elegance in mind and served as inspiration for several pieces of Hooker's  Hill Country Collection.
For example, the ornate French carvings on the Bexar Leg Huntboard and Floresville Bachelor Chest are patterned after carvings on an antique desk spotted by Hooker Furniture designers when they walked through the Driskill lobby.
The Woodcreek King Mansion Bed has strong, clean lines (like the stain glass dome in the Driskill Hotel)  that are accentuated by a warm nature-derived palette with lots of depth, similar to the Enchanted Rock Natural Granite Formation  in Fredericksburg.
With rustic fiddlehead legs and a wood slat top, the Ozark bed bench conjures images of ranch life where cattle roam free and boots are both wardrobe essentials and fashion statements.
The soft curves and turns of the Lytle Writing Desk were inspired by the rolling hills and fields of bluebonnets that dot the landscape of Texas Hill Country.
The Poteet Accent Martini Table  provides a perfect perch for a cool drink when relaxing after a long day. For us Texans, that means sipping iced tea while taking in a gorgeous sunset and pondering what lies down the road  the next day in the Lone Star State.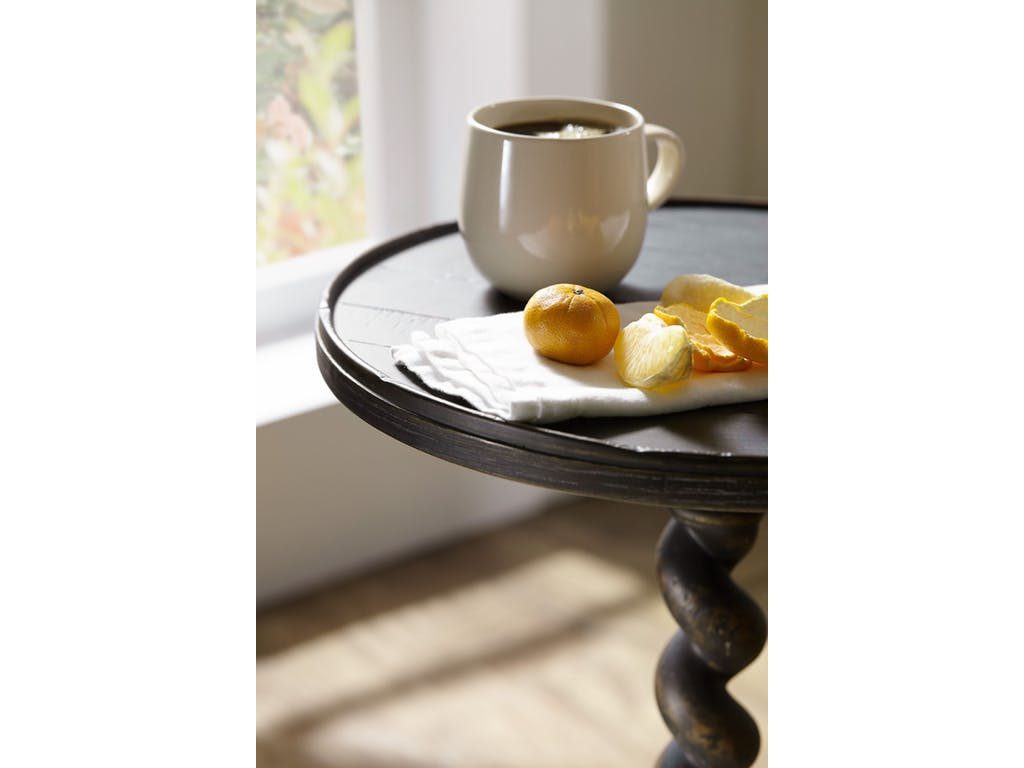 Whether you're in the city, 'burbs or somewhere in between, furniture like Hill Country delivers distinct American style. Ours is a big country. Time to bring it home.